DevOps at Scale will Never be Solved by Your DevOps People
FEBRUARY, 2018 by Niall Crawford
I am continually 'un-amazed' when I go into large organizations and look at their 'DevOps' strategy.
At a team level, it's invariably no different to what we were doing back in the late 90's (perhaps with exception to some of the available technology now supported like 'infrastructure' as code and the tool based 'Kanban boards'). However, it is basically a development team using a version control tool, branching, labelling, automating the build, automating unit test, automated packaging and somewhat deploy continually*.
*A bit of a misnomer, as invariably 'continually' is not always wanted.
However, at an organizational or even divisional level, there is next to nothing. The teams have instead isolated themselves into autonomous units to complete specific tasks and to some degree 'enjoy' or focus on technologies that appeal to them. Teams consequently try to avoid pieces of work that require broader enterprise thinking, awareness, or collaboration. With this in mind, I thought I'd be a little controversial and say the following:
"DevOps at Scale will 'probably' never be solved by your DevOps People".
IMHO, it is somewhat synonymous with the fastest runner managing an Olympics.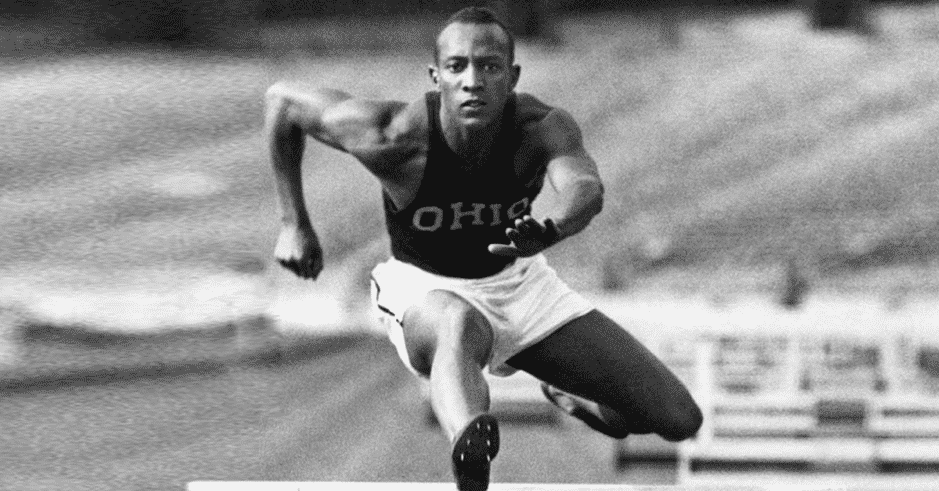 For example, Jessie Owens, organising everything from the selection process, stadium builds, corporate sponsorship, country qualifications, tendering, ticketing, media rights and the events themselves. I mean yes sure it is possible, potentially, but it is unlikely & probably not to his interest*.
*disclaimer: I have no idea what Jessie Owens interests were, although he was very fast.
The problem with most DevOps people, and I include the team/tribe leaders here is they are fundamentally coders or scripters at heart. They have a desire to do what they do, which is play with "cool" widgets, technologies and ultimately build functions that are focussed on "micro outcomes" (or services).  As such, the broader "at scale" needs of the organization are hardly considered and rarely tackled.
Therefore, it would be fair to say for most DevOps teams, the 'at scale' needs include.
Understanding big picture enterprise architecture & processes (opposed to silo thinking).
Effective collaboration of delivery beyond your team and across project and business units.
Alignment of release teams and activity through agile portfolio planning and coordination.
Investment cross-platform 'command & control' (and consistency) mechanisms.
Managing cross team and system resources 'demand and contentions'.
And aggregation of 'IT Intelligence' (the data that matters) to support stakeholder decision making and corporate IT optimization.
These fall into the 'too hard' basket (or 'keep that basket the hell away from me').
I, therefore, say this: 'DevOps at Scale' needs to be led by leaders that have access to 'Enterprise IT Intelligence' which combines a holistic view of the end-to-end IT platforms, various parts, subparts, relationships, operations, and of course, corporate objectives and priorities. It was with this realization in mind that resulted in enov8 building EcoSystem, a 'holistic transparency and governance' platform built on three founding principles:
End-to-end IT environment knowledge is key
If you can't visualise your end-to-end configurations, systems, components, relationships, operations, demand and usage of these environments, then you are 'flying blind'. If your ability to coordinate effectively, manage complex enterprise-wide tasks and integration is significantly constrained, it will result in too many errors and delivery delays.
Operations can't be 'application tier' centric
How often do we see our release teams gravitate to the 'easy' stuff, for example, automating their 'application-tier' build, unit-test, and deployment tasks, yet put less effort into the other layers like infrastructure or the data itself? A 'blind' approach that invariably results in unwanted surprises as you integrate internally within your team, across systems, and of course, across the life-cycle.
Everything must relate back to the business and its processes
Every system, component & operation should have a demonstrable purpose. Despite this somewhat obvious comment, how often do we see organizations with thousands of assets and functions that are without clear purpose, ownership or real value?
Solutioning
Enov8
provides a complete platform for addressing organizations DevOps at scale requirements. Providing advanced 'out of the box' IT & Test Environment Management and
Release Management capabilities.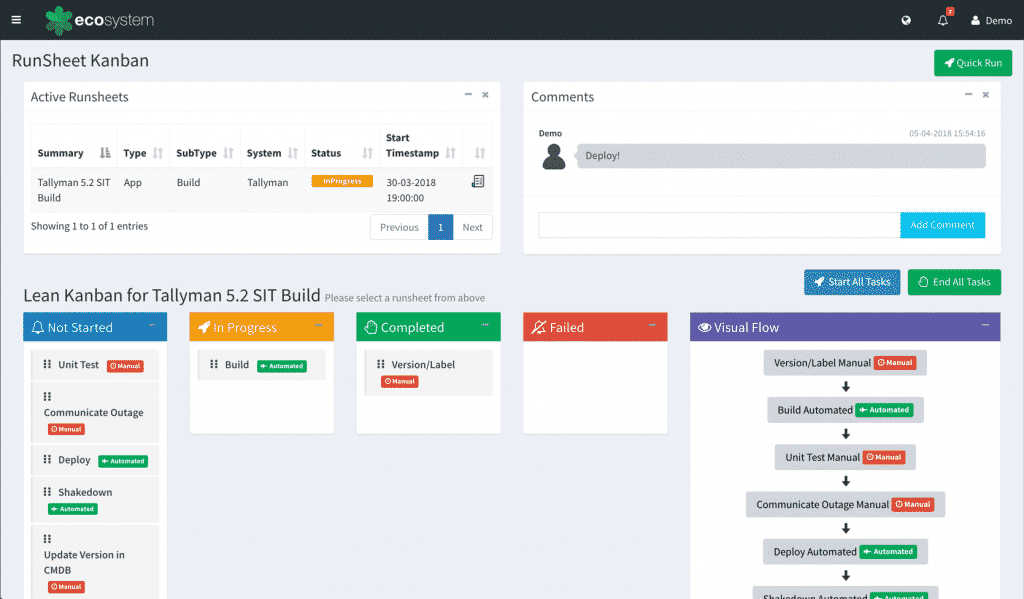 Innovate with Enov8
If you are interested in learning more about 'DevOps at Scale', then contact us about Ecosystem. Enov8 EcoSystem is the world's leading 'IT Enterprise Intelligence' 
platform
. *Ecosystem is a fully configurable and highly Integratable solution that comes with out of the box 'enterprise management' functions that support IT & Test Environment Management, Release Management, Data Management, IT Operations Management, Configuration Management & Service Management.
Niall Crawford Niall is the Co-Founder and CIO of Enov8. He has 25 years of experience working across the IT industry from Software Engineering, Architecture, IT & Test Environment Management and Executive Leadership. Niall has worked with, and advised, many global organisations covering verticals like Banking, Defence, Telecom and Information Technology Services.
20MAY, 2022 by Jane TemovMost organizations employ strong security measures to keep production data secure while being made available for day-to-day business activity. However, Data may be utilized for less secure activities like testing and training, or by third...