Launch your Environment & Release Management Journey
with a 3 Month SaaS Evaluation Edition.
Evaluate Now!
IT & Test Environment Manager
Streamlining delivery through effective transparency & control of your IT & Test Environments.
​Our 'cloud native' IT & Test Environment Management platform helps organizations uplift productivity, across production and non-production, through better visualization of your systems, centralized planning and coordination, operational standardization, and automated orchestration.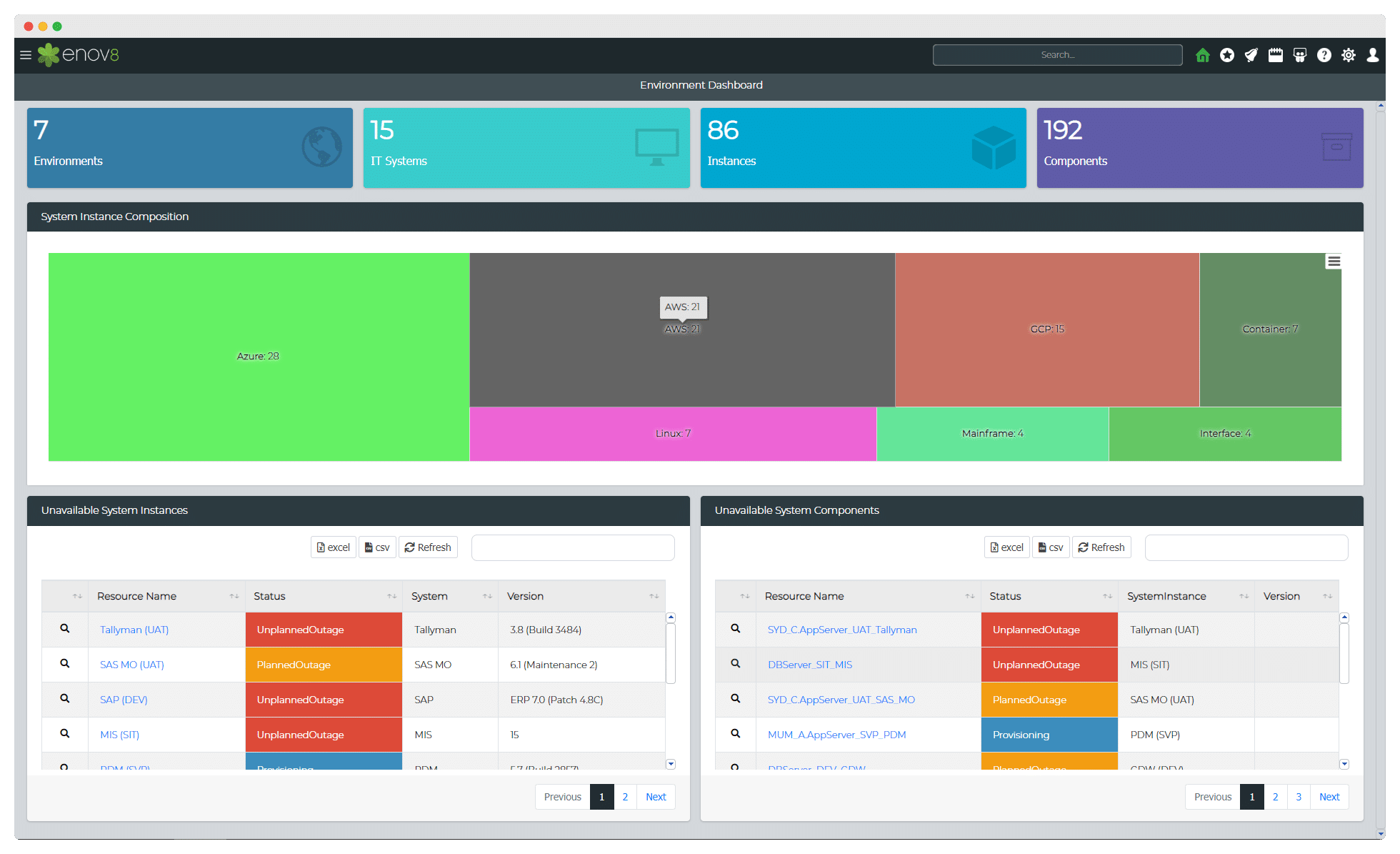 The IT & Test Environment Problem Statement
Weak Test Environment management is a leading challenge for IT organizations and departments. Without effective management of ones Non-Production Environments, organizations are exposed to an array of challenges, which include:
Test Environment System outages and instability leading to delivery disruption.
Test Environments not being fit for purpose i.e. not supporting DevTest.
Manual, slow, and untimely IT & Test environment service operations.
Test Environment Footprint (infrastructure, license, and service) over-proliferation.
This all translates an impact on software testing, quality, IT overspends, project delays & consequently slow delivery of change to your customers.
The IT & Test Environment Solution
"TEM in a BOX".
Think of the Enov8 Environment Manager platform as a one-stop-shop for all your IT & Test Environment needs, or as we like to call it "Test Environments Management in a Box".
Our unique platform provides a holistic capability that covers test environment governance, test environment orchestration, through to real-time insights and addresses all dimensions defined in the EMMi (Test Environment Management Maturity Index).
A framework that ensures all key Test Environment elements and best practices are considered and covered.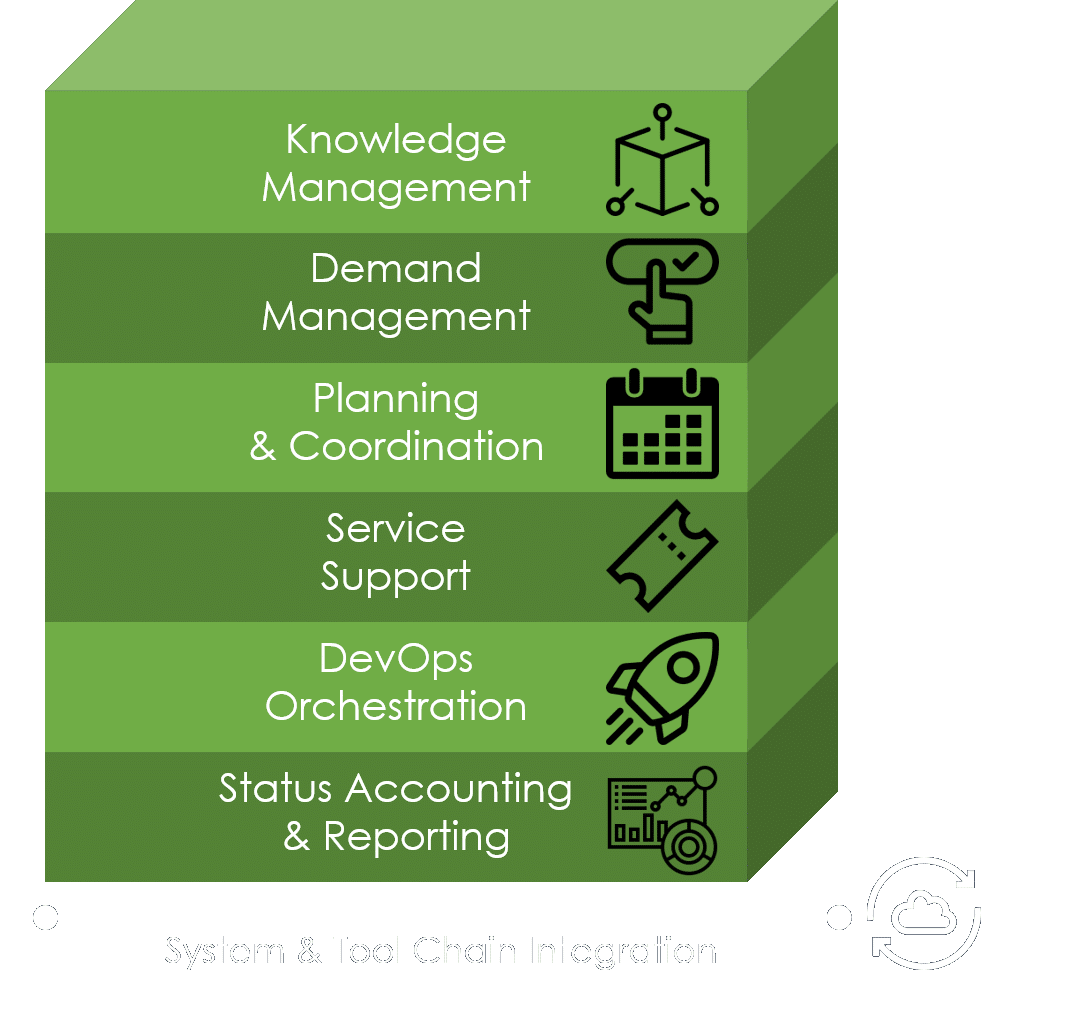 Key features of Enov8 Environment Manager:
Knowledge Management
Capture & model your IT & Test Environments.
Use the Enov8 solution to model your key test environment resources:
Environment Groups,
Systems,
Test Environment Instances,
Components,
Micro Services and
Interfaces
And capture key data points like Version, Labels, Tags, Health, Operating Systems & Test Environment Relationships.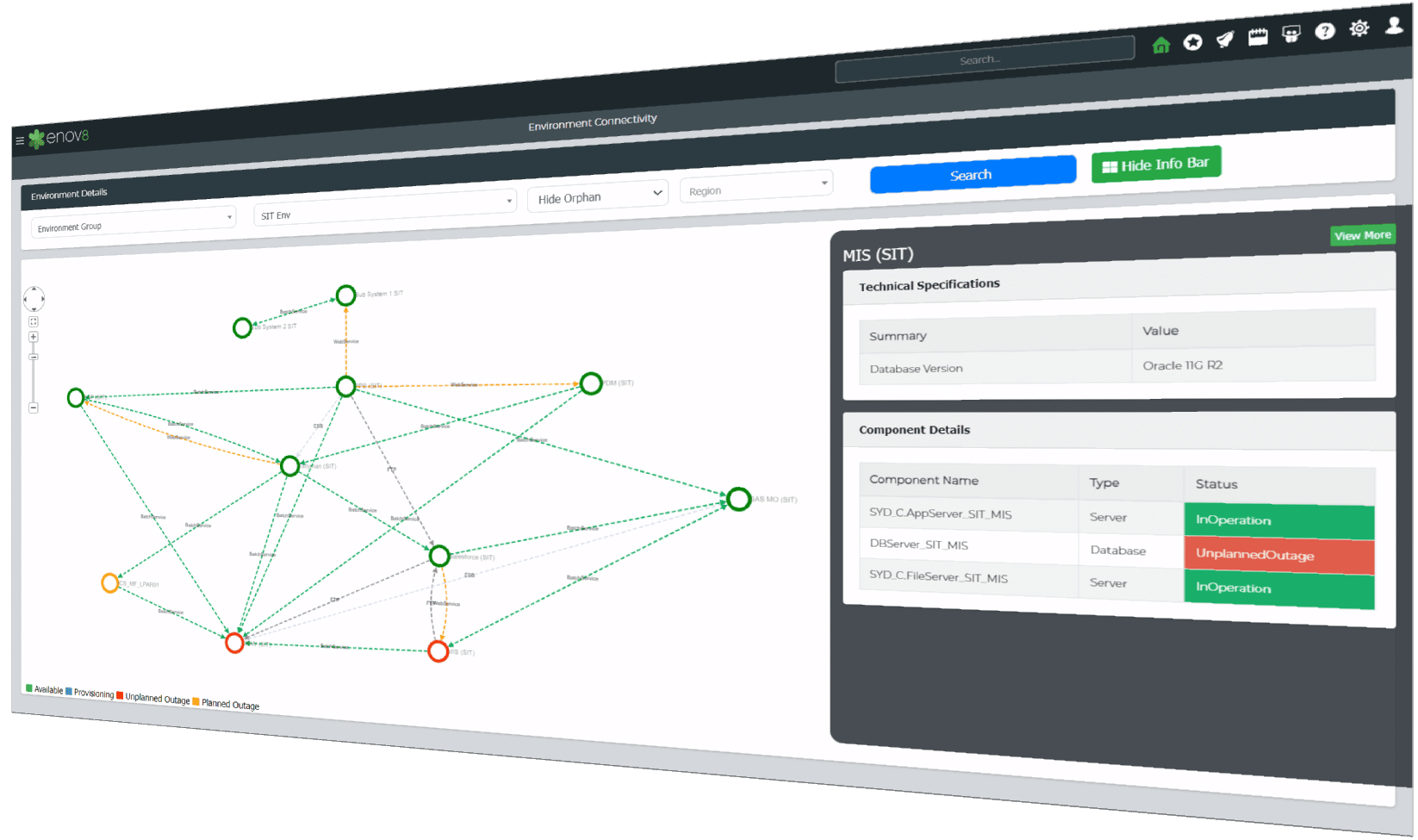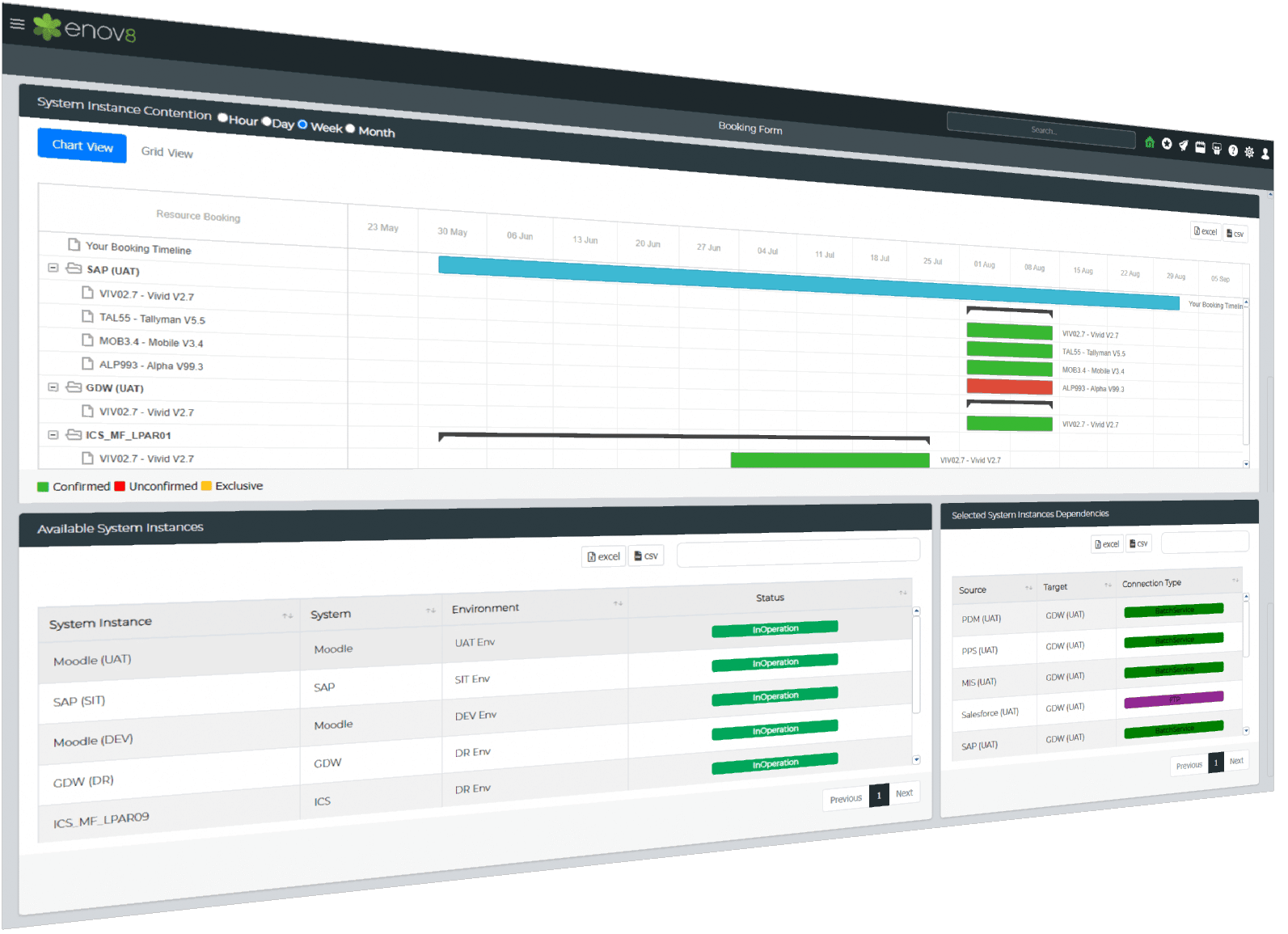 Demand Awareness
Ensure you proactively meet project system requirements.
The Enov8 platform includes an intelligent Environment Booking Management module that provides methods to help you proactively capture project environment needs and avoid contention across your Testing Environments.
Note: Enov8's flexible booking engine allows you to reserve across Environment Groups, System Instances & Component. We also support Test Data Bookings i.e. booking sets of test data within your test databases.
Planning & Coordination
Coordinate all your Testing Environment & Deployment events.
Ensure everyone is informed and aware of what you're doing. The Enov8 platform helps you to proactively plan & manage operations across your test environments. Including:
Test Environments Event Calendars,
Implementation Plans (aka Deployment Plans)
Runsheets (aka Runbooks) &
Intelligent Notification Workflows.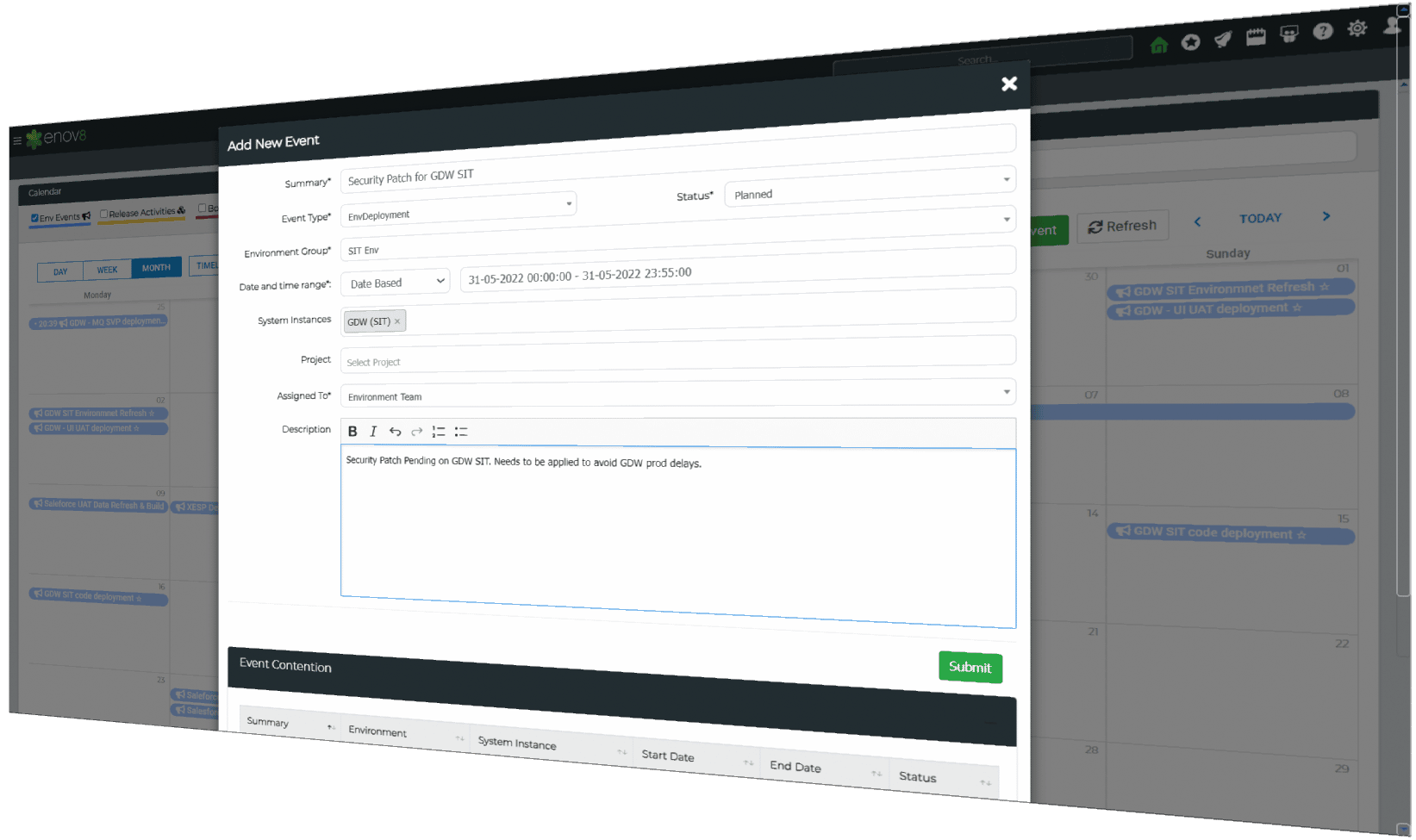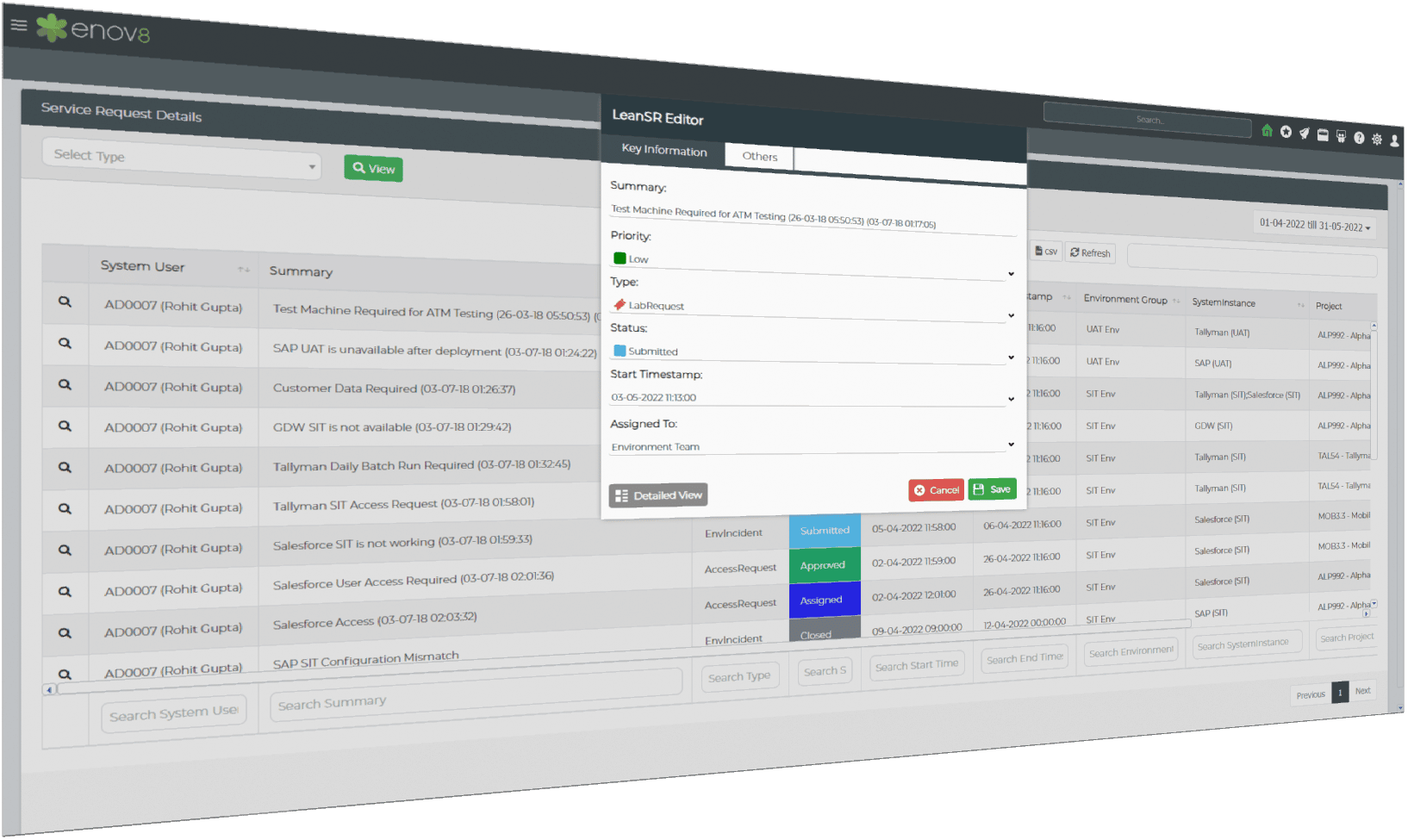 Service Support
Avoid chaos & uplift service across your Test Environments.
Our solution provides out of the box and lean "IT Service Management" capability. Allowing you to centrally manage Change, Incidents & Support Requests* across your test bed. We can also integrate with all your favorite ITSM tools, if or when preferred.
*for example Data Refresh, Batch Run, Access Control etc.
DevOps Orchestration
Streamline your software development lifecycle. Orchestrate your Non-Production Environment Activities with Automation & Runsheets.
The Enov8 DevOps Manager allows you to house application, data, and infrastructure scripts & playbooks. Promoting rapid provisioning, health checks & decommissioning across your test bed, whether it be a staging environment, a performance testing environment or SIT/UAT test environments.
Note: The Enov8 platform provides an Open REST API, WebHooks and is language agnostic, allowing you to choose whether you want to code in Bash, JS, Java, PHP, Python or other.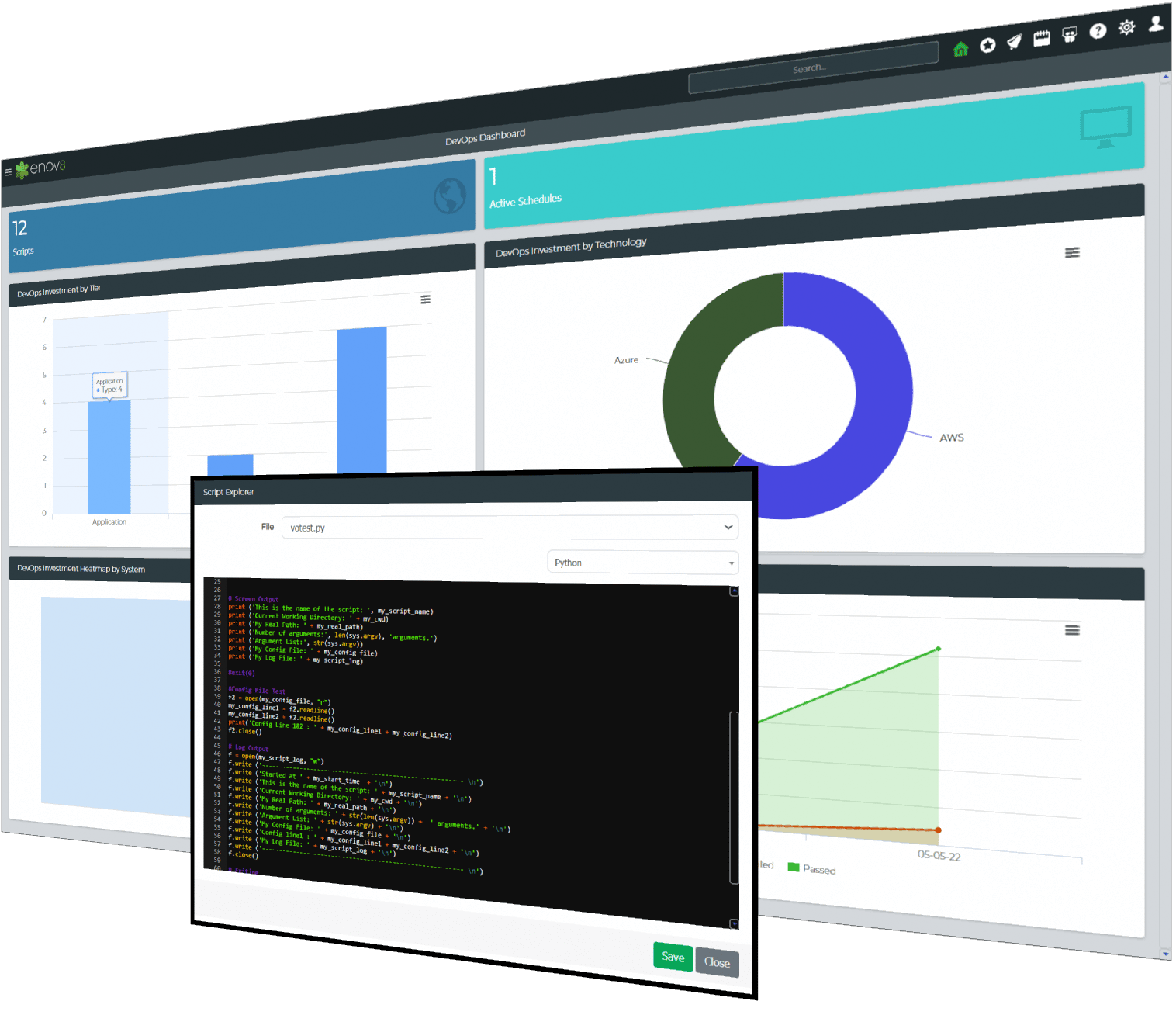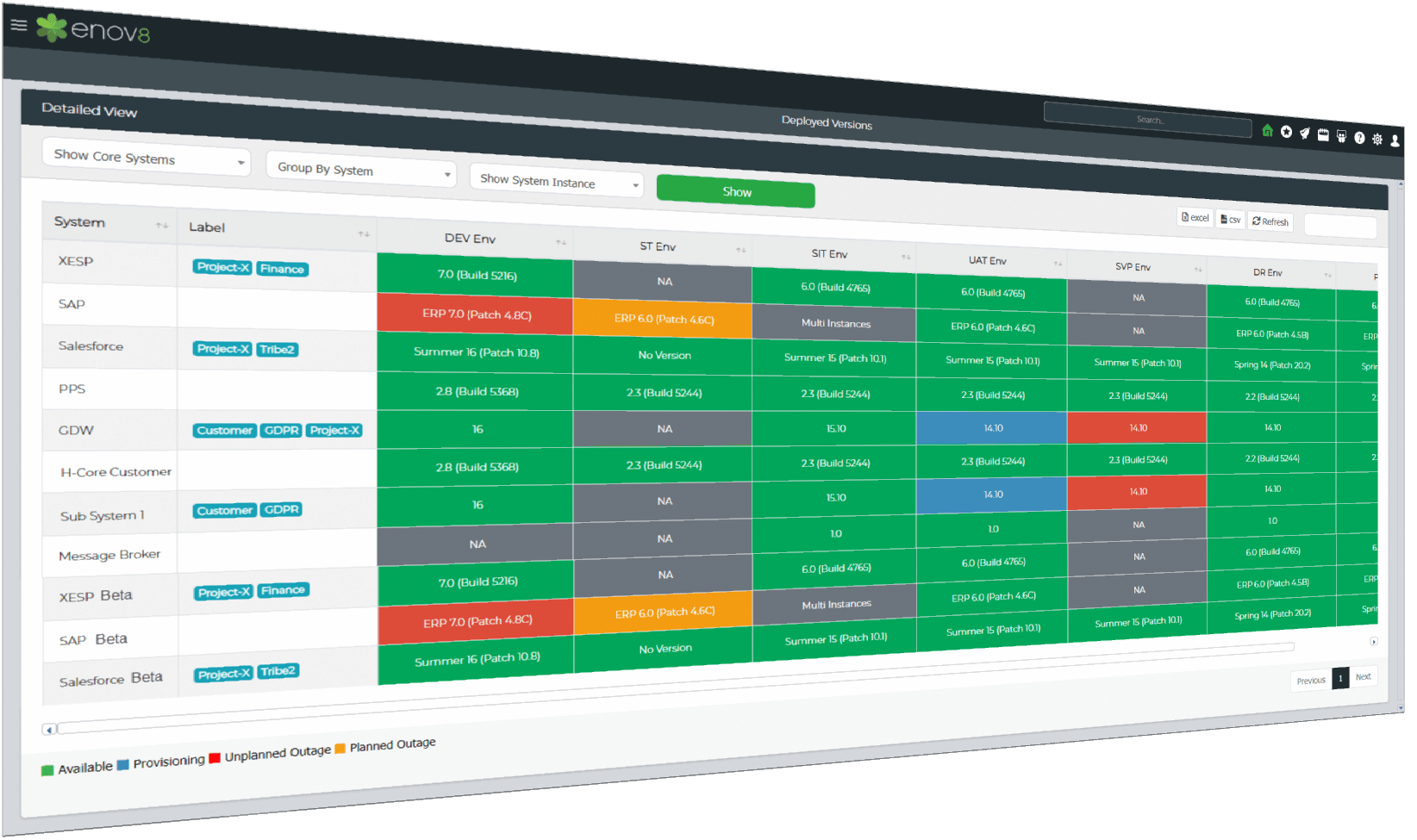 Deployment Tracking
Use Enov8 Deployment Manager to track the deployment state of all your environment resources.
Including:
Test Environment Instances,
System Components &
Micro Services.
Quickly identify what version is deployed where and easily recognize environment drift and need for test-lane re-alignment.
Information Walls
Get visibility of all your test environments resources & operations in real-time.
The Enov8 solution promotes better analytics, decision making & optimization through central & useful insights. Insight capabilities include:
Environment Dashboards,
Environment Reports &
Information Walls*
*Client customizable dashboards built with atomic 'blocks of information' called data-bricks.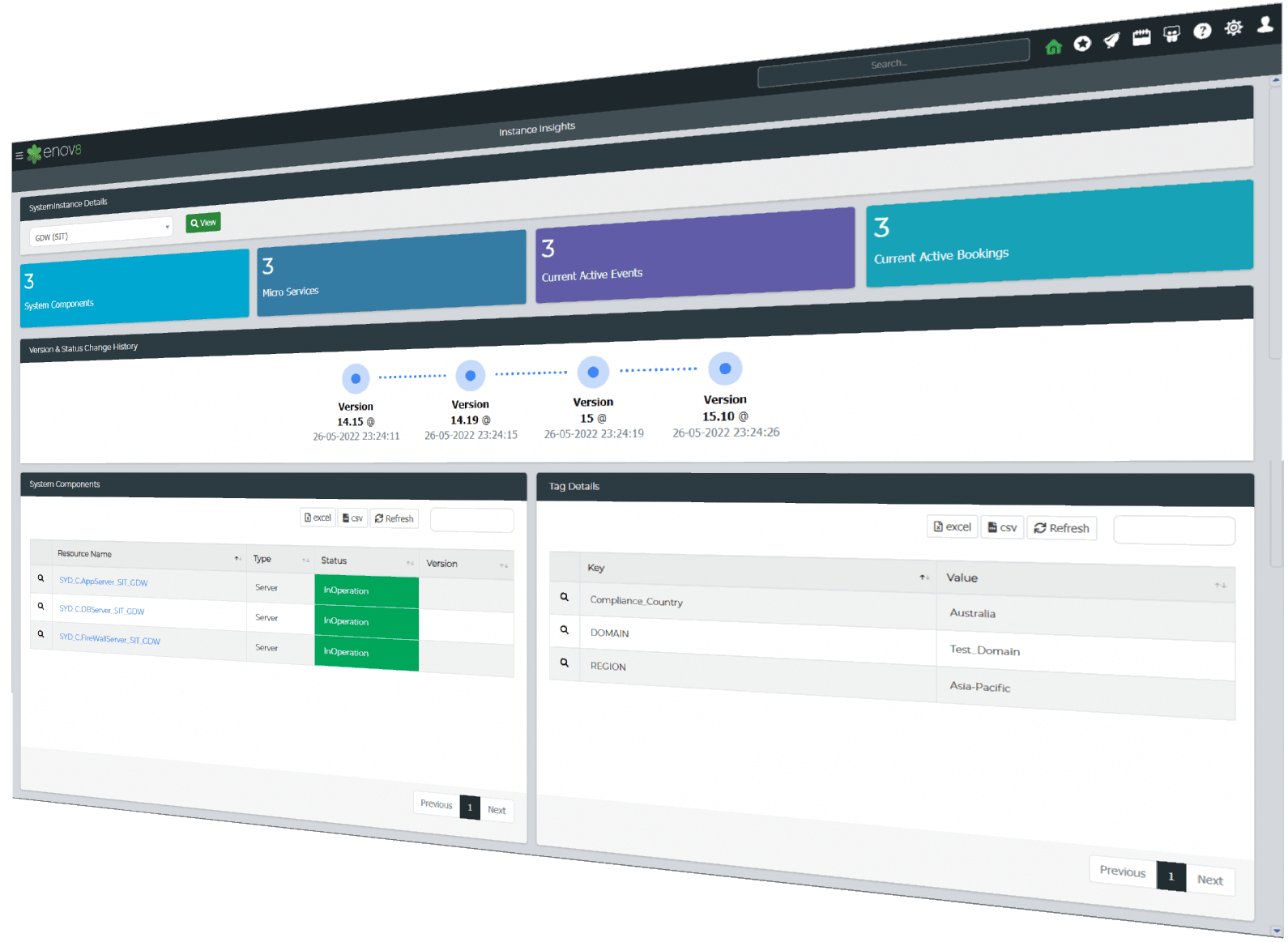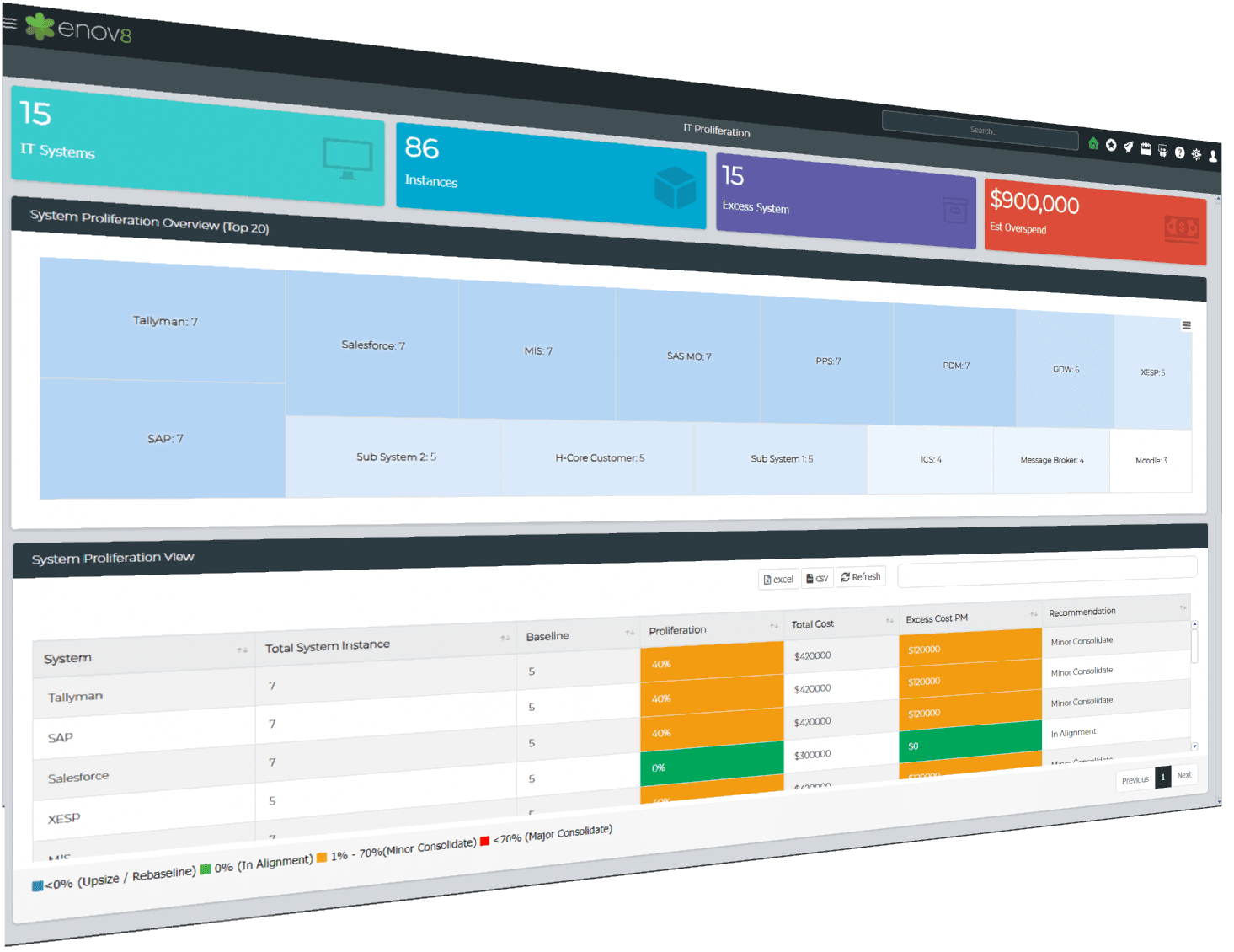 Financial Insights
Reap the Return of Investment (ROI) of better IT & Test Environment Management.
Use the Enov8 platform to identify opportunities to save IT footrpint costs.
On day-one the Enov8 Environment Management solution provides you with information to start addressing costly issues like:
IT over proliferation &
Idle system resources.
 Opportunities that could save you millions, if not tens of millions, per-annum.
Why Enov8 Environment Manager?
A few of the key benefits found in uplifting your Environment Management capability.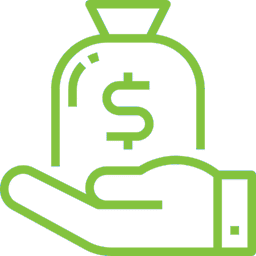 IT Cost Optimization
Reduced proliferation & IT costs through better management of your IT environment infrastructure, licensing and services.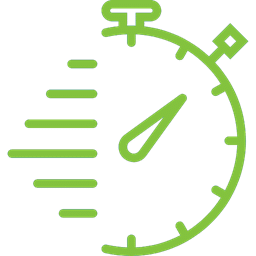 Delivery Streamlining
Enhanced productivity and streamlined BAU & project delivery through improved environments and data orchestration.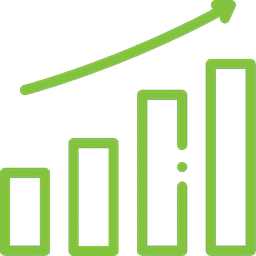 Site Resilience
Higher resilience, availability & continuity of your IT & Testing Environments through proactive and repeatable methods.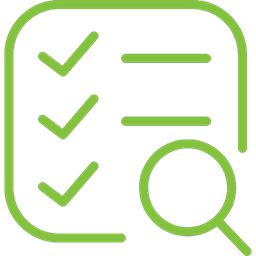 Quality Assurance
Improved quality through timely and fit-for-purpose testing environments. Promoting development, test & acceptance.
Whitepapers
Managing test environments and test data preparation can be just as hard as managing your Production Environments. Keep up to date with the latest resources, reports & whitepapers to grow your knowledge of understanding of groundbreaking tools to accelerate digital transformation.
Blogs & Updates
Stay in touch with Enov8 and our TEM / TDM Network. Receive regular updates and insights from the industry, and find out what we're working on! We love to contribute to optimizing your software development environment, testing environment, and production environment.
Launch Your Digital Transformation
Get your free 3 Month Evaluation Edition Today!