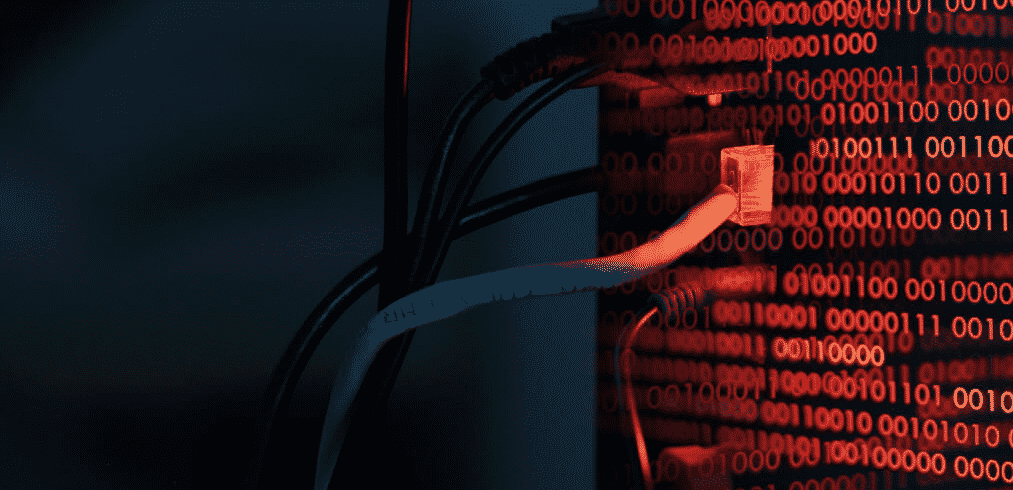 What Is Your Attack Surface?
JULY, 2021
by Justin Reynolds
Companies go to great lengths to protect their physical environments, using deterrents like locks, fences, and cameras to ward off intruders. Yet this same logic doesn't always translate to digital security.
Corporate networks — which contain troves of sensitive data — often have gaping security holes.
Protecting the network perimeter — or the attack surface — is paramount to any robust cybersecurity strategy. As such, it's something that companies of all sizes and industries need to prioritize to avoid disruptive and costly breaches.
Keep reading to learn more about what an attack surface is, how it works, and strategies for properly safeguarding network perimeters from cybercriminals.
The Attack Surface: An Overview
In the past, managing the attack surface was simple and intuitive. After all, companies mostly operated on-site, using private networks and computers to conduct daily operations.
Everything changed about a decade ago with the advent of cloud computing, mobility, and trends like bring your own device (BYOD), remote work, and the internet of things (IoT).
Today, the attack surface is broader than ever, and it's expanding by the day as new digital solutions come to market. The cybercrime landscape is also changing, with attacks becoming more and more dangerous.
While the attack surface varies from company to company, the following areas remain potential points of entry for today's savvy cybercriminals.
Identities
There are two types of identities: human and non-human entities.
Human identities — or employees — remain a top target for cybercriminals because they're often one of the weakest points of entry into a corporate network. In fact, human error accounts for 22% of all data breaches.
On the other hand, non-human identities act on behalf of employees by assisting with backend workflow automation. Common examples include pieces of compute and AWS Lambda functions.
By compromising non-human identities, hackers can silently lift information or perform nefarious activities without anyone noticing.
Devices
Most companies today have a mix of company and employee-owned devices like laptops, smartphones, tablets, and connected IoT devices. Many of these devices operate as shadow devices outside the scope of IT. These devices often lack proper security safeguards, yet routinely access sensitive databases and operational systems.
Companies that lose track of their devices remain sitting ducks for cyberattacks, since these are usually low-hanging fruit for experienced hackers.
Data Sources
The place, the servers and database, where you store all your customers "sensitive" details, for example names, addresses, behaviour, and payment details. An area vulnerable to Data Leakage and a gold mine for potential hackers looking to obtain high volumes of information and pursue nefarious activities like identity theft.
Networks
The global COVID-19 pandemic ushered in a widespread shift to remote and hybrid work, expanding the attack surface into insecure home networks.
Working from home is now changing to working from anywhere. As the pandemic winds down and local economies reopen, home offices will give way to new "office" locations like coffee shops and hotels.
Protecting this expanded and dynamic network perimeter is immensely challenging. It requires embracing agile networking and security and networking solutions with real-time intelligence and alerts.
Simply put, companies that continue relying on public internet connections risk losing control over their perimeter and exposing private communications and sensitive data.
What's more, organizations relying on virtual private networks (VPNs) need to ensure proper deployment and configuration. VPN misconfiguration remains one of the top causes of remote data breaches.
Vendors
Partnering with third-party vendors and consultants often requires sharing private information and granting access to network resources. Despite this, companies often lack visibility into partnering agencies' security policies.
In one recent example, a Volkswagen marketing partner suffered a data breach, and hackers were able to access data pertaining to 3.3 million current and potential customers across the U.S. and Canada. This incident serves as a stark reminder about the dangers of working with third-party agencies.
Digital Services
Digital transformation is reshaping the corporate communications landscape, with companies transitioning to apps and cloud platforms and storage services. Every app, website, and cloud storage system is ultimately a potential attack target for hackers.
Now more than ever, companies must prioritize security throughout all stages of development. For the best results, they need to focus on building apps that are more secure and resilient to today's evolving cyberthreats.
Why Protect the Attack Surface?
As digital technologies continue to reshape the fabric of modern enterprise, companies face enormous pressure to protect their attack surface. Organizations that fail to do so risk suffering catastrophic outcomes leading to significant loss of capital — or worse.
To illustrate, hackers recently shut down the Colonial Pipeline, carrying diesel fuel to most of the southeastern U.S. Not only did the oil company pay $4.4 million in ransom, but the entire country was at risk of fuel shortages and shipping delays for critical goods.
In a separate high-profile incident, Brazilian meat supplier JBS paid $11 million to resolve ransomware attacks across their meat distribution centers.
As these attacks demonstrate, much more is at stake than capital as hackers continue to wage war against critical infrastructure. And all signs indicate the situation will get worse in the coming months. It appears as though cybercriminals are increasingly emboldened and advanced in their attack strategies. And this doesn't seem to be letting up anytime soon.
Ransomware in particular is now out of control. In 2021, there will be an estimated 65,000 attacks against U.S. companies — and that is a conservative estimate.
What's more, ransomware is also just one threat companies are facing in an ever-growing list of expanding vectors. Other threats include malware, phishing, social engineering, AI-enabled deep fakes, machine learning hacks, and IoT hacks, among other things.
How to Manage Your Attack Surface
In light of the rapidly expanding attack surface and increasingly dangerous nature of cybercrime, data security leaders should consider taking the following actions when protecting private resources.
1. Map the Attack Surface
Protecting the attack surface requires deep visibility across all connected systems, users, and endpoints. Mapping the attack surface greatly reduces the chances of missing exploitable vulnerabilities.
2. Clamp Down on Access Control
Businesses should strongly consider tightening access control for human and non-human identities. They should also embrace a zero-trust framework that inherently treats all potential identities as a potential threat. Granting access on an as-needed basis reduces threats from internal actors.
3. Don't share "Unsecured" Production Data
The more versions of your data available, the greater the likelihood the data will fall into the wrong hands. Ensure, before sharing / distributing, that data (& risk) is correctly understood and obfuscated to avoid customers PII falling into the wrong hands.
Think: Masking or Encryption.
4. Enforce Strong Authentication
Protecting private systems requires enforcing strong authentication policies and requiring multiple identification mechanisms for all accounts.
For example, this may include requiring strong passwords, security questions, PINs, and biometric authentication, among other things.
5. Deploy Real-time Monitoring
Suffice it to say that the days of manually managing the attack surface are long gone. The modern cybersecurity threat landscape is too vast and complex for any single manager or team to control.
Managing an ever-expanding threat surface and a growing list of threat vectors requires using automated intelligence. By doing so, you can identify exactly where data security exposures exist and remediate them without error.
Achieving Data Securitization with Enov8
At the end of the day, it's impossible to reduce the attack surface and there isn't a way to reduce threat vectors.
However, companies can reduce risk by increasing visibility across their global network and taking active measures to avert security breaches. Enov8 offers end-to-end business intelligence for IT organizations, giving them far greater transparency and control across all environments and data.
With Enov8, security teams gain cutting-edge governance capabilities to manage complex computer systems & their data over a centralized portal. They also gain full visibility across complex ecosystems, making it that much easier to secure their networks.
Especially in today's age of high-profile data breaches, what's not to like?
When you're ready to protect your attack surface, take your first steps toward building a secure and responsive environment by requesting an Enov8 trial today.
Post Author
This post was written by Justin Reynolds. Justin is a freelance writer who enjoys telling stories about how technology, science, and creativity can help workers be more productive. In his spare time, he likes seeing or playing live music, hiking, and traveling.
December,  2023 by Jane Temov. Author Jane Temov Jane Temov is an IT Environments Evangelist at Enov8, specializing in IT and Test Environment Management, Test Data Management, Data Security, Disaster Recovery, Release Management, Service Resilience,...