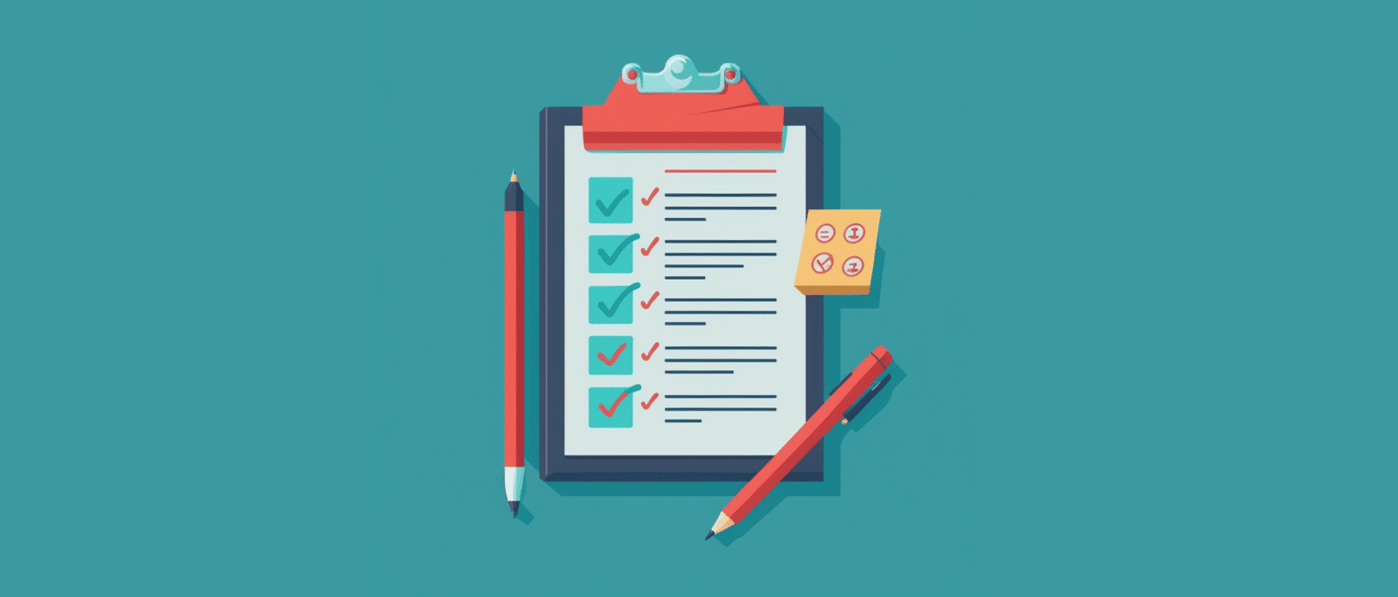 A Data Loss Prevention Security Checklist & Best Practices for IT Professionals
NOVEMBER, 2021
by Justin Reynolds
Companies today are collecting more data than ever and using analytics to influence everything from sales and marketing to research and development. In fact, data is now one of the most valuable assets that a company can own.
Yet while data is more important than ever, it's also a tremendous liability. Data exposure — whether intentional or unintentional — can lead to massive revenue loss, as well as reputational harm and regulatory penalties. 
One recent study, for example, put the average cost of a data breach at $4.37 million today. Unfortunately, these costs are even more expensive in breaches where remote work is a factor in causing the breach, commanding an additional $1.07 million price tag. 
Add it all up, and companies today need to go above and beyond to protect sensitive information. For this reason, data loss prevention (DLP) is a critical area of focus.
That being the case, IT leaders need to have a clear understanding of what data loss is and how to prevent it from happening. Let's start with what Is  Data Loss Prevention.
What Is  Data Loss Prevention (DLP)?
Simply put, DLP is a methodology for protecting information security and reducing data leaks and breaches. 
There isn't a single blueprint for creating a DLP strategy. Instead, companies typically rely on a variety of tools and services for DLP and deploy them strategically to mitigate specific threats. 
An effective DLP strategy requires a combination of strong process controls and technologies, as well as employee awareness.
With a robust DLP plan in place, businesses can prevent end users from lifting private data and using it for personal gain. DLP is also necessary for meeting regulatory standards like the Health Insurance Portability and Accountability Act (HIPAA), the EU's General Data Protection Regulation (GDPR), and the Payment Card Industry Data Security Standard (PCI DSS), among others. 
Further, a robust Data Loss Prevention DLP strategy provides deeper visibility into data storage and movement. Companies can use DLP tools to track data across cloud storage locations, endpoints, and networks. This can help put data into motion, leading to stronger insights and greater profits. 
Data Loss Prevention Security Checklist and Best Practices 
No two companies are exactly alike. As such, it's important to think critically when you're building a DLP framework and make sure to tailor your plan to your organization's unique needs.
When building a DLP security strategy, it's important to keep the following points in mind.
Evaluate Your DLP Resources
DLP isn't something that you want to treat lightly. Creating an effective and resilient plan requires the right experts, technologies, reporting systems, and training. 
With this in mind, it's a good idea to take stock of your current resources, evaluate what DLP experts or technologies you already have in place, and build your plan around them. 
For example, you might have several cybersecurity or data experts on hand with knowledge and experience in driving DLP frameworks. At the same time, your team may also be using one or more solutions that can help prevent data loss. 
Once you have a clear understanding of your existing DLP resources, you can decide if you want to build your own DLP strategy or outsource the task to a dedicated provider. 
Inventory and Categorize Your Data
One of the most important steps during the DLP strategy building process is to conduct a thorough data audit.
During this stage, you should try to discover the types of data your company is storing, as well as where it lives and its overall value to the organization. 
This process can be very challenging for companies that lack deep visibility into their data. After all, data often lives in different databases, repositories, and endpoints. As such, it helps to have an automated solution in place that can pull data from multiple systems and aggregate it into one centralized environment for instant reporting and analysis.
Classify Your Data
It's also necessary to establish a classification framework for structured and unstructured data to ensure proper labeling and categorizing.
Some common data categories include public, internal, confidential, financial, and personally identifiable information (PII). 
Best practices call for manually setting up individual data categories and then using automation software to quickly scan, collect, and organize your information. 
Identify Your Compliance Needs
Once you have a clear understanding of the types of data you are storing and where it lives, you then need to determine specific regulatory compliance requirements. 
The level of compliance you adhere to will depend on the type of organization you are running. For example, that means following specific PCI DSS regulations if your organization processes credit card numbers and ensuring HIPPA regulation if you deal in healthcare.
The U.S. does not currently have any federal data privacy mandates. As a result, individual states are now adopting specific data protection regulations. California, Colorado, and Virginia all have specific data policies that protect their citizens. 
On an international level, there are regional and country-specific data privacy laws that require special compliance planning, like the GDPR in Europe. China also has a new data privacy law going into effect in November 2021.
No matter your line of business, it's a good idea to consult with experts who can properly advise your organization on the latest policy updates and best practices. It also helps to outsource technologies to vendors that demonstrate regulatory compliance in the various markets where your company operates. 
Establish Firm DLP Security Policies
At this point, your organization should have an understanding of the types of data that it is storing. You should also be familiar with the specific regulatory guidelines that apply to your operations. The next step is to establish clear policies to ensure your organization handles sensitive data properly. 
This is where it pays to have access to DLP experts who can issue proper guidance.
Monitor Your Data
Data loss prevention needs to be constant. For this reason, you need to have a real-time data monitoring and alerting system that runs around the clock. 
Most organizations use security event information monitoring (SEIM) with customizable settings. By automatically monitoring data movement, your team can immediately identify data movement across all touchpoints and receive instant notification when suspicious activity occurs — like unauthorized logins or attempts to transfer data. 
Train Your Employees
The final step in building a strong DLP plan involves educating employees about data loss prevention and company policy. It's important for everyone to understand why this is important.
When training team members, it's important to convey that DLP is every employee's responsibility. Putting the right tools and systems in place is only half the battle. Preventing data loss also requires helping employees understand the personal role they play in securing information. 
It's a good idea to draft official DLP policies and procedures and outline acceptable behavior for employees. Once that's done, encourage employees to review these documents. They should also sign off on them to indicate they are aware of the risks and implications of improper data usage. 
Using Enov8 to Streamline Data Compliance 
Need help putting together a DLP policy? Enov8 offers an innovative platform that uses automated intelligence to discover data security exposures and remediate risks. 
This platform helps with a variety of needs including data profiling, masking, validation, mining, and fabrication. Enov8's data compliance suite also provides comprehensive compliance reporting, giving you a complete overview of data compliance across all locations. 
To experience the power of Enov8's data compliance solution firsthand, try a demo today.
Post Author
This post was written by Justin Reynolds. Justin is a freelance writer who enjoys telling stories about how technology, science, and creativity can help workers be more productive. In his spare time, he likes seeing or playing live music, hiking, and traveling.
December,  2023 by Jane Temov. Author Jane Temov Jane Temov is an IT Environments Evangelist at Enov8, specializing in IT and Test Environment Management, Test Data Management, Data Security, Disaster Recovery, Release Management, Service Resilience,...