Solutions for Enterprise Architects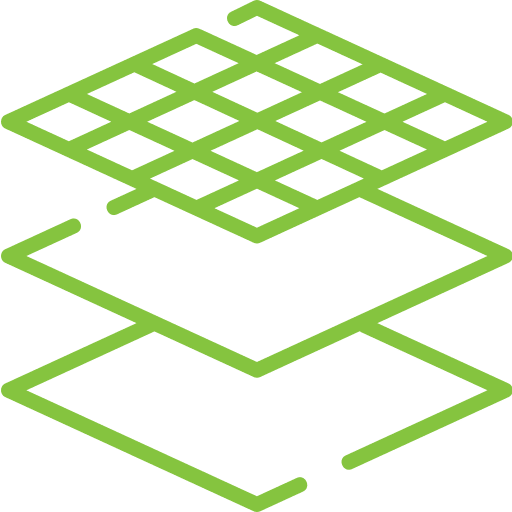 OBJECTIVE
Needs of an Enterprise Architect
The role of the Enterprise Architecture is to help the organization better understand their complex IT landscape which includes systems, processes, services, relationships, information and strategy with the intent of supporting the planning and coordinating of business change and innovation.
These objectives are often constrained by the complexity of the environment, the volume of information contained within these environments and the rapid rate of technology & business change.
SOLUTION
To address the needs of Enterprise Architecture there is a need to move away from existing agricultural methods including static (and invariably outdated) architecture diagrams, spreadsheets, email and office documents; moving to a platform that provides dynamic and real-time information that crosses all your IT environments (production & non-production), data and operations.
The enov8 platform is, conceptually, an "integration & orchestration umbrella" that sits holistically across your IT landscape i.e. Applications, Data, Infrastructure, People, Process, Products, Financials & Relationships and brings the real-time intelligence together in such a way that it simplifies your analysis, decision making and ultimately supports architectural execution, that is the orchestration of the solution itself.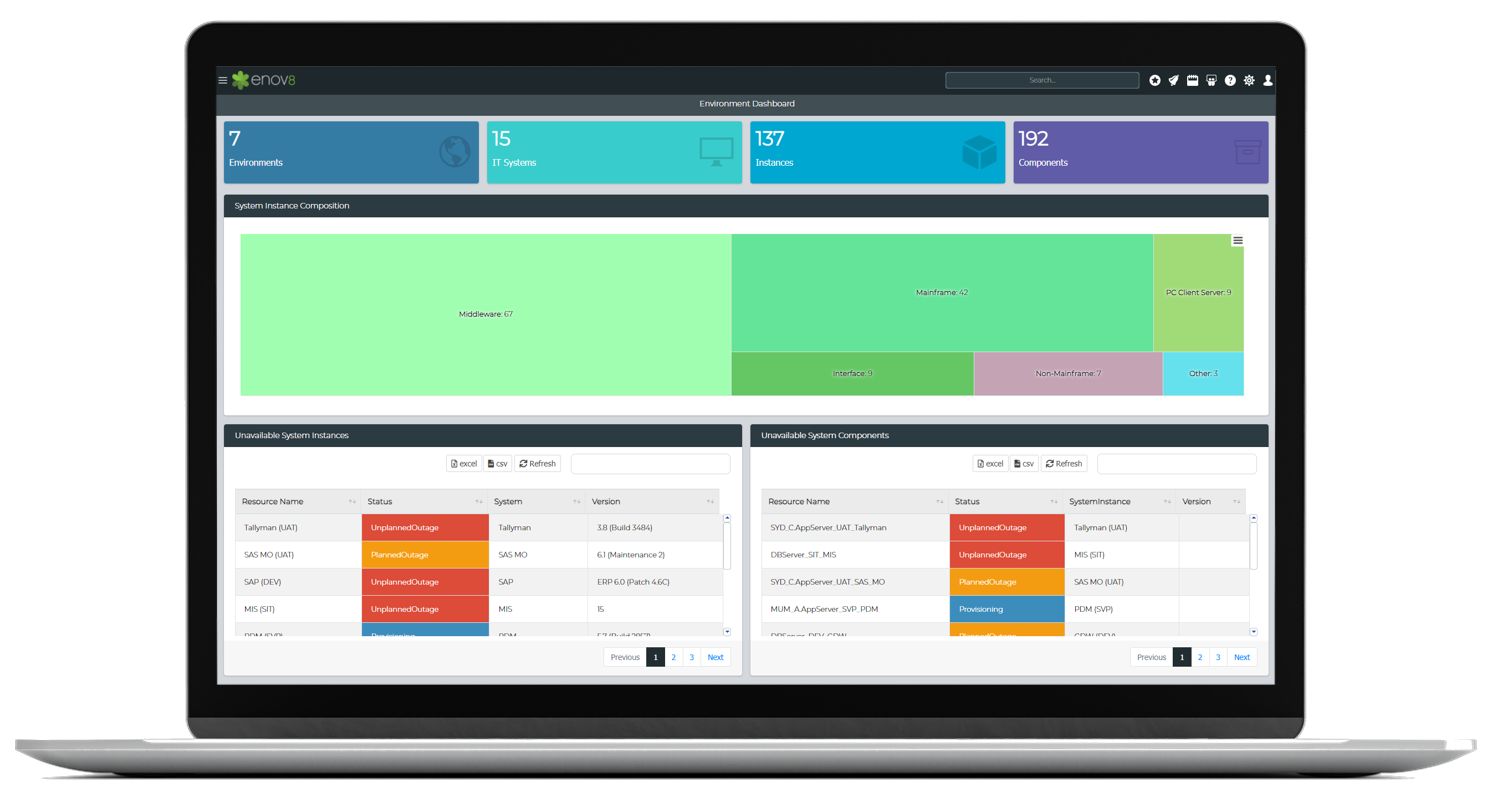 Define current state architectures
Enov8 has advanced knowledge management features that provides detailed & real-time mapping of all key IT and Business elements.
Define future state architectures / vision
Use Enov8 to design blueprints of what the future organization will look like. And compare with existing or other footprints.
Understand the ongoing needs of the Business
Enov8 helps the organization capture, prioritise and visualise business driven projects that are driving organizational change.
Assure that all information is accurate and kept up to date
Use enov8 to analyse health of your data and identify if any information is outdated, non-compliant or missing.
Ensure effective collaboration between business needs and IT delivery/support
Use Enov8 to attach ownership, knowledge, events & operational guidelines to every architectural asset / configuration item. Remove all blind spots and ensure complete transparency of organizational change.
Provide holistic information to benefit organization and other decision makers
Advertise your hard work and brilliance by having enov8 make the information available to other business and IT staff and ultimately drive enterprise collaboration and thinking.
Develop a system of control that ensures standards, compliance and accountability
Use enov8 to capture information and generate reports that highlight both holistic and granular behaviour and key architectural metrics. Ensuring KPA like compliance, performance, financials and best-practice are available and can be acted upon.
Use the enov8 platform to capture and analyse all the relevant information & metrics relevant to your operations. Analyse it from different perspectives e.g. Systems, Projects, Teams and  use that information to understand behaviour and opportunities to improve.