Solutions for Compliance Managers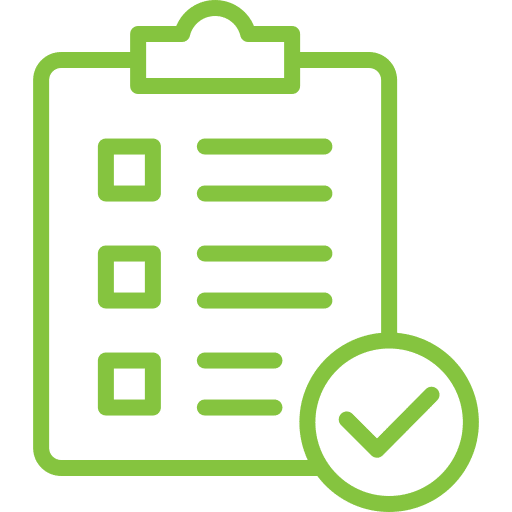 OBJECTIVE
Needs of a Compliance Manager
The role of a compliance manager, or compliance officer, is to ensure that the company is conducting its business (including internal IT business) in full compliance with global, national and industry regulations. One area of focus and importance is the management and usage of Personally Identifiable Information* (PII).
The key objective of the Compliance Manager is often challenged by the diversity of systems within an organisation, the huge amount of information held within each system, the underlying complexity of the individual data structures (keys, tables, fields etc) and, of course, ongoing change.
Note*: PII is a subject of growing interest & importance in the advent of the European Union's General Data Protection Regulations (GDPR) and the associated "severe" penalties for non-compliance.
SOLUTION
To address the needs of Compliance Managers there is a need to move away from existing laborious & manual data modelling, analysis and discovery methods and move to a platform that provides centralized, dynamic and real-time information that crosses your IT Systems and Data.
The enov8 platform is a lens that sits across your end-to-end IT landscape (applications and data) and allows you quickly and automatically identify risks within your data, identify compliance breaches and identify internal behaviours that need remediation and optimization.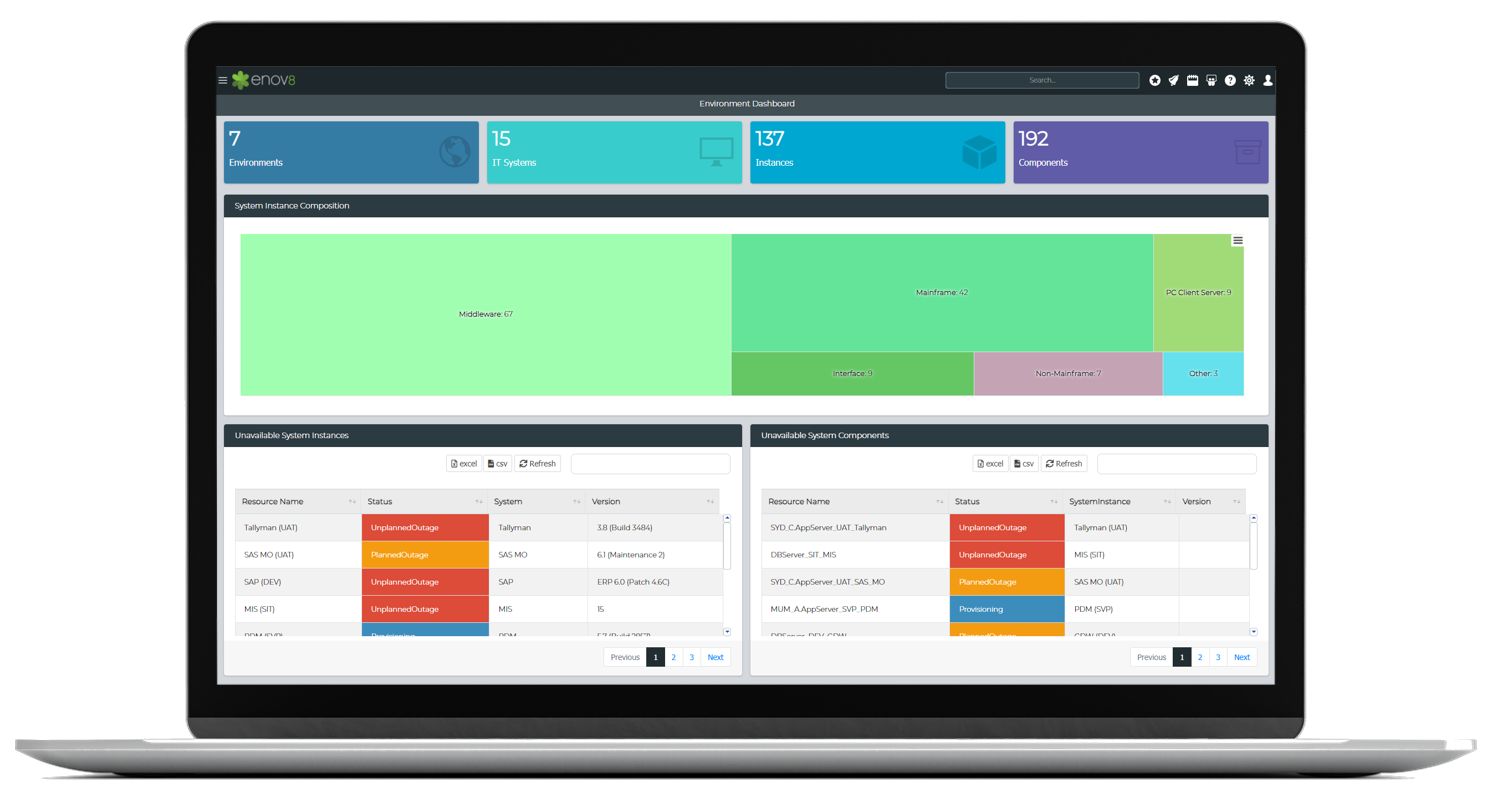 Understand where data is stored across my organisation
Enov8 has advanced knowledge management features that provide a detailed & real-time mapping of all your Heterogeneous* IT and Business elements.
*Apps, Data, Infrastructure, Datacentre, Cloud, Legacy, Physical, Virtual & Hybrid etc.
Identify which data sources contain PII
Enov8 comes with advanced "profiling" methods that can automatically reverse engineer your data structures (in both production & non-production) and identify where key information (including PII) resides.
Identify which PII data sources are not properly secured / protected
Enov8 has out of the box "validation" methods that can look at your data and quickly identify whether "production patterns" (customer data) exists.
Note: Identification of customer data in non-production environments (for example development) is a serious breach and necessitates remediation.
Understand which systems and persons are impacted by a breach
Use enov8 to identify which systems have breaches, which customers have been "potentially" impacted and which projects and individuals have had "unsolicited" access.
Ensure consistent, reliable & streamlined data compliance operations
Enov8 provides methods to standardise data operations (e.g. data masking) and analyse existing behaviour and outcomes via metrics. Information that will help identify which teams are supporting compliance objectives and those that are not.
Establish compliance workflows that support the IT teams
Leverage enov8 lean service management capabilities & knowledge management to establish compliance forms, workflow and reporting that supports your compliance objectives like exemption requests, registration approval, tracking and alerting.
Use the enov8 platform to capture and analyse all the relevant information & metrics relevant to your data operations. Analyse it from different perspectives e.g. Divisions, Systems, Projects, Teams and use that information to understand behaviour and opportunities to improve.