Solutions for Site Reliability Engineers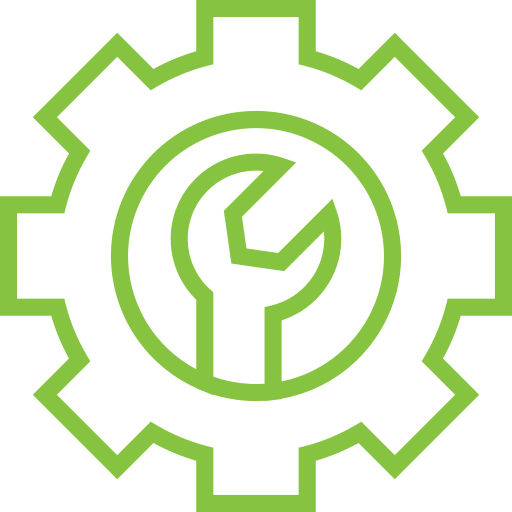 OBJECTIVE
Needs of a Site Reliability Engineer
Site Reliability Engineering (SRE) is a discipline that incorporates aspects of software engineering (development) and applies them to infrastructure and operations problems. The main goals are to create scalable and highly reliable software systems and as such they split their time between operations (on-call duties) and developing systems and software that improve site reliability and performance. One might say, the goal for SRE's is to "automate their way out a job.
Note: Although there are no hard & fast rules, SRE is typically more core infrastructure and production centric, unlike its DevOps cousin that tends to be more focused on DevTest environments and product delivery.
SOLUTION
To address the needs of Site Reliability Engineering there is a need to establish a framework that allows all Site Reliability Engineers to have architectural insight and implement methods to monitor, measure and operationally improve platform and site reliability.
The enov8 platform is an "Enterprise IT Intelligence" solution that sits holistically across your IT landscape (production & test environments) and allows you to model your site, monitor your site, define site operations, automate site operations and capture metrics & trends that support Site Reliability objectives.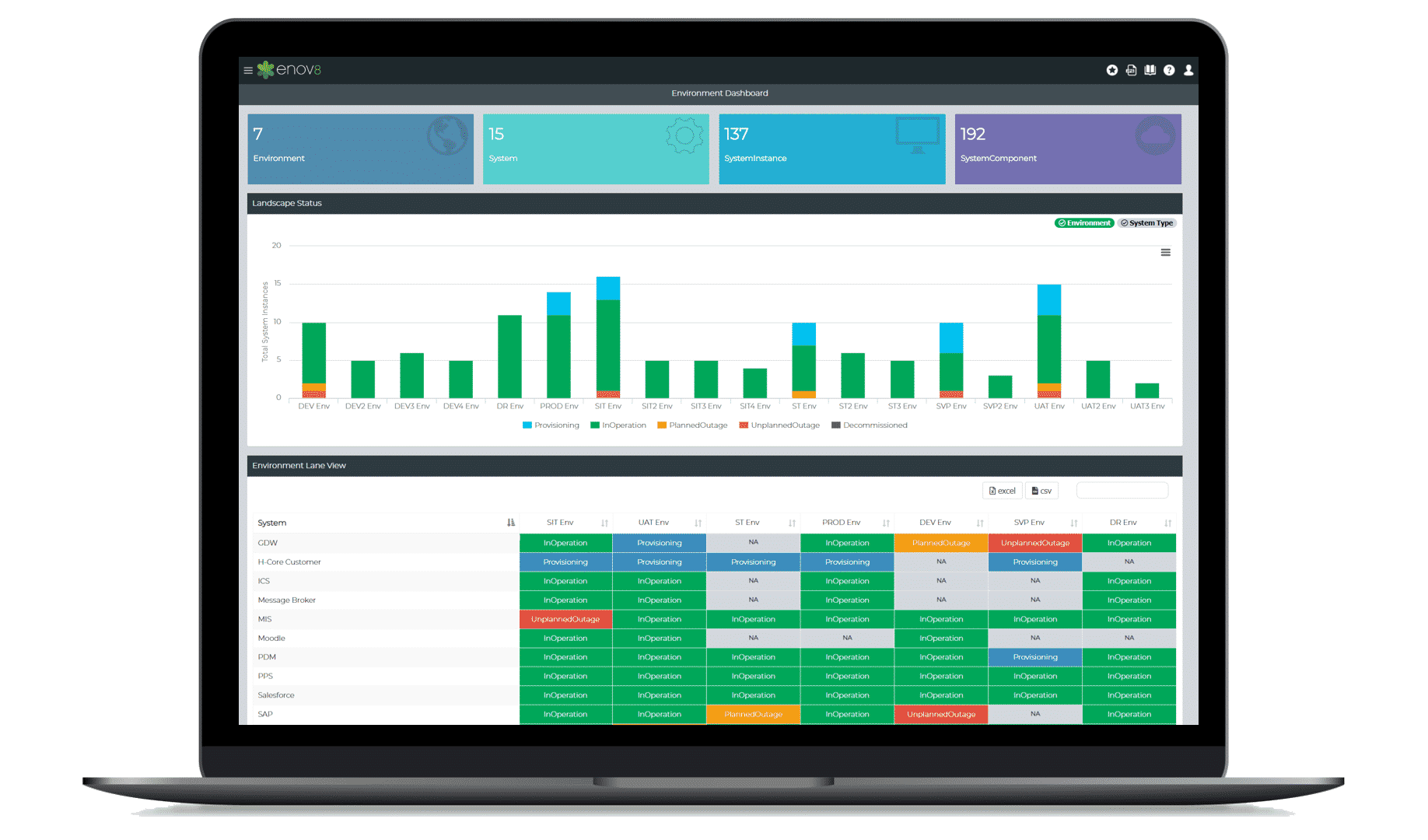 Understanding your core architecture and Infrastructure
Enov8 has a Visual CMDB that  provides detailed & real-time mapping of all your IT and Business elements and relationships.
Ensuring key operations are documented, reliable and streamlined
Enov8 ensures your SRE operations are captured, standardized and shared using runbooks and streamlined through integration with your favourite DevOps tools.
Site Monitoring &  Trending e.g. reliability & performance metrics
Use Enov8 to monitor and report on your Configuration Items health, capacity & performance. Employ Enov8 agents, test synthetics and other integrated tools to provide intelligence & trigger alerts.
Providing Service & Change Management to track & control events
Enov8 gives you a choice of integrating with your enterprise support solution and/or using our "out of the box" environment calendars & lean service management capability (including change, release & incident requests).
Implementing Reliable Release (deployment) Processes
Use Enov8 Enterprise Release Manager to effectively collaborate, plan & coordinate releases, automate provisioning and track deployment & version information.
Streamlining manual operations through codification
Enov8 not only helps you document your runsheets, it has an advanced (& code agnostic) DevOps library where you can add (& schedule) scripts to replace existing manual tasks.
Use the enov8 platform to capture and analyse all the relevant information & metrics relevant to your SRE operations. Analyse it from different perspectives e.g. By Business Units, Platform, Technology etc & identify ways to improve.