Test Environment Management Maturity index – (TEMMi)
With 45%+ Infrastructure & License Spend being for Non Production & with IT Projects losing up to 20% in Productivity due to IT Environment issues. It is now clear that Test Environment Management can't be ignored.
It was in recognition of these problems that enov8 decided to create the TEMMi. The TEMMi (Test Environment Management Maturity Index) is a simple "model that you can use to quickly analyse your company's current capabilities and then look to refine and optimize.
The TEMMi is based on evaluating the eight top areas of TEM, these are:
Environment Knowledge Management
Environment Demand Awareness
Environment Planning & Coordination
Environment Service Management
Application Orchestration/Automation
Data Orchestration/Automation
Infra Orchestration/Automation
Status Accounting & Reporting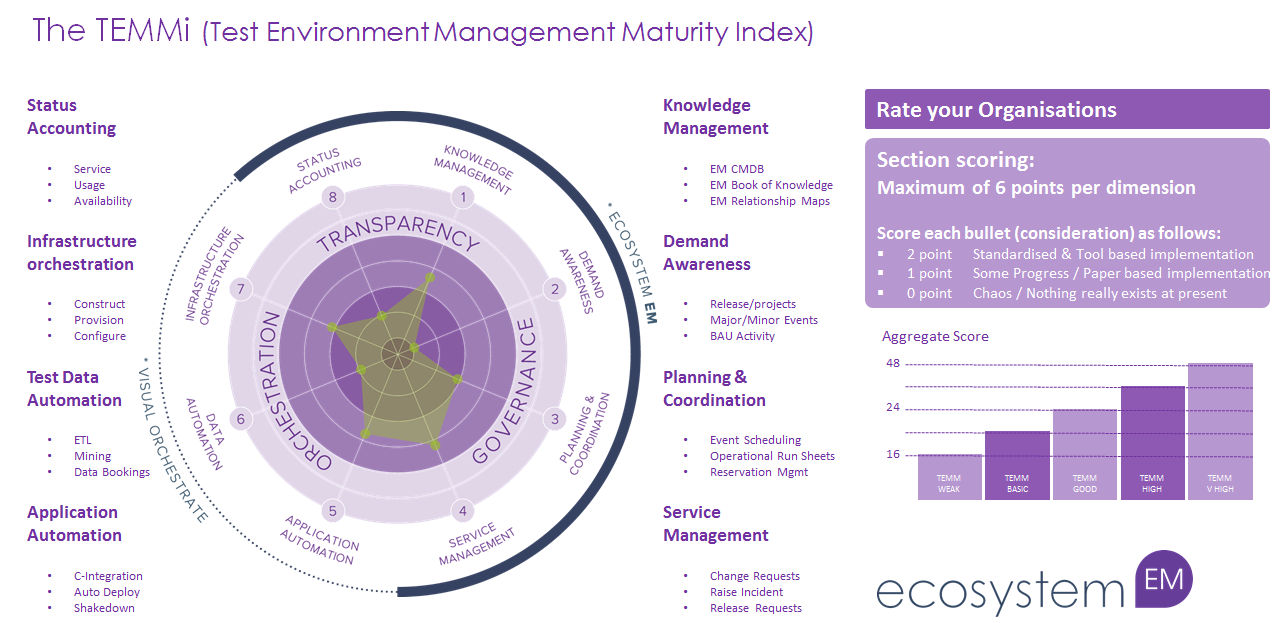 Measure yourself by looking at each area & their sub points. If you wish help in this space then ask to look at
Enov8
EcoSystem EM (IT & Test Environment Management in a box).
20MAY, 2022 by Jane TemovMost organizations employ strong security measures to keep production data secure while being made available for day-to-day business activity. However, Data may be utilized for less secure activities like testing and training, or by third...