Software Release Risk Management
AUGUST, 2017by Rohit Gupta
How are you managing the software release risks associated with constant change?
In today's fast paced market, every business is under immense pressure to outshine their competitors in regards to product offering and customer experience. To achieve this, they need to have frequent release cycles so that they are in the market before the competition.According to a survey conducted in 2014, more than 50% of participants had major releases occur every one to five years, with annual releases being the most common.In 2016, however, it was reported that just 10% of major releases occur annually or longer. More than half of major releases occur more frequently and span monthly to quarterly release cycles. Frequent release leads to risks such as expenses,  delays,  failed deployments, lack of visibility, outages and much more.
The quality of the product cannot be compromised due to frequent releases as it can adversely impact customer experience and the business.
What you need to manage the risks effectively;
You need a complete view into all dependencies between teams and processes.
Better reporting.
View of all open incidents & defects.
More control on gates, these allow you to plan ahead and manage risk.
Automation to enable faster deployment, and eliminate errors from manual processes. This will also lead to more frequent & reliable releases.
In this fast paced environment where complexity and scope of business software increase, you need a holistic view of what's going on and proactively prevent delays and failures. This will also allow you to plan ahead and release predictably to drive measurable business results from successful releases.
The story and importance of effective and "Agile at Scale" release management hits the bottom line of how well an organisation is performing for it's customers, employees and ultimately it's shareholders.
enov8 pride themselves with delivering a unique market leading solution to the problem with
 ecosystem, an extensible holistic release management platform inclusive of the following capabilities.
Enterprise Release Management (Portfolio Release Management).
Streamlined Implementation Planning via Runsheets.
Release Automation & Deployment Version Tracking.
Test Environments Management.
Holistic Test Data Management.

Seamless and Advanced Integration.

Data Center and Cloud Migration Management.
Promoting Transparency, Control & Productivity.
To learn how ecosystem can help you better manage and mitigate the risks associated with software release management, contact us for a demonstration today.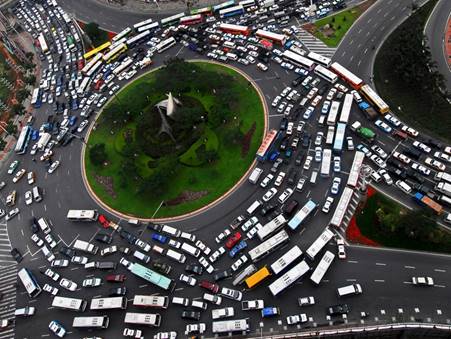 December,  2023 by Jane Temov. Author Jane Temov Jane Temov is an IT Environments Evangelist at Enov8, specializing in IT and Test Environment Management, Test Data Management, Data Security, Disaster Recovery, Release Management, Service Resilience,...