Infrastructure Orchestration
Integrate EcoSystem with your existing Infrastructure Orchestration toolsets for Configuration, Provisioning and Decommissioning. Examples of some of these are: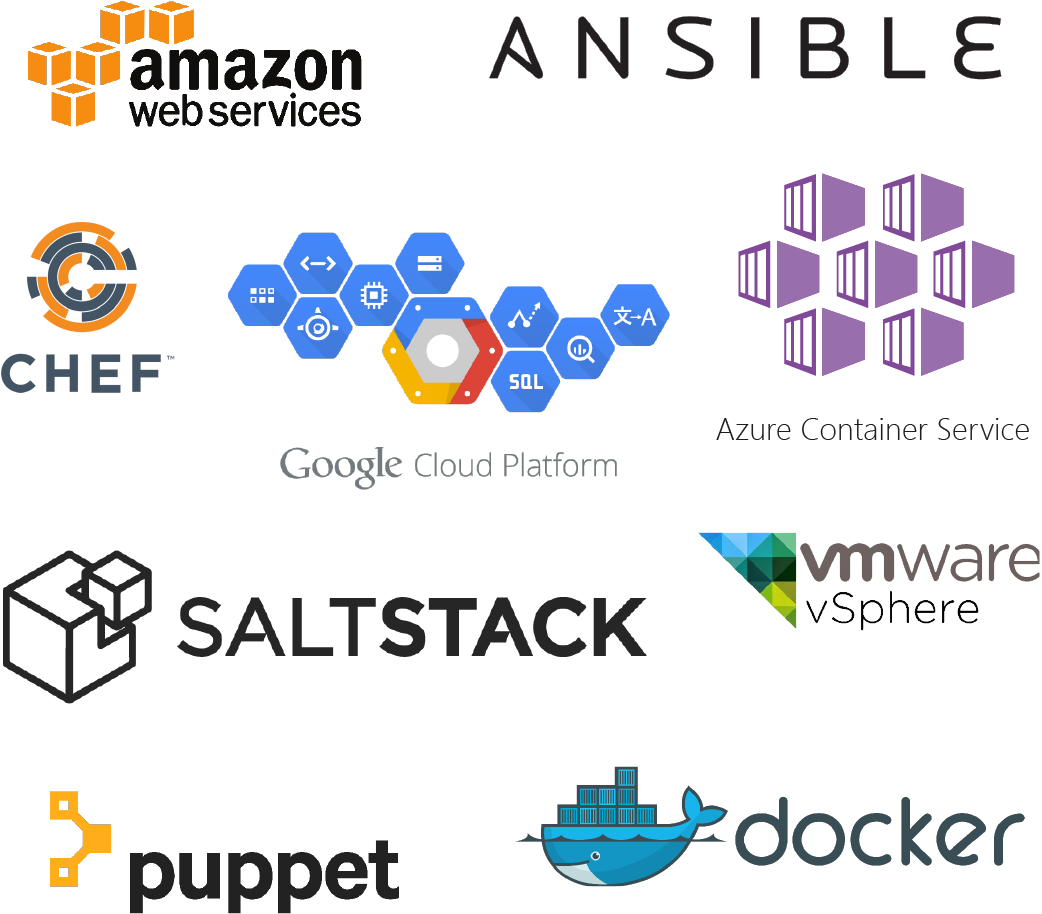 Amazon Web Services | Chef | Ansible | Azure Container Service | Puppet | VMWare vSphere | Google Container Engine | Docker | Salt For more tools we integrate with, go
here.
MAR, 2023 by Andrew Walker. Author Andrew Walker Andrew Walker is a software architect with 10+ years of experience. Andrew is passionate about his craft, and he loves using his skills to design enterprise solutions for Enov8, in the areas of IT Environments,...