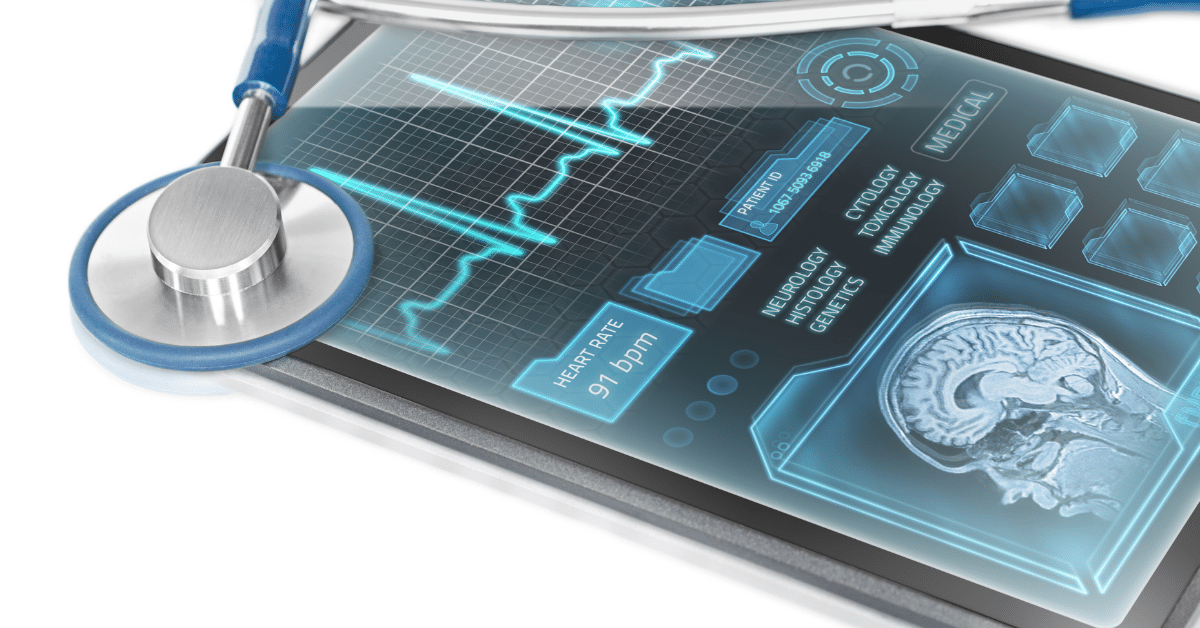 Data Compliance in Healthcare
OCTOBER, 2021
by Justin Reynolds
The healthcare industry is becoming increasingly data-driven. To streamline patient care and improve operational efficiency, more and more providers and physicians are using data to guide the path forward. 
 In a recent study from Stanford Medicine, the majority of residents and students (78%) and physicians (80%) claim that self-reported data from a patient's health app would be clinically valuable in terms of supporting care.  
 The group also finds value in clinical data from patient wearable devices and consumer genetic testing reports. They also expect automation to eliminate a third of their duties in the next 20 years. 
 Given that the healthcare industry is relying so heavily on data — a trend that is unlikely to slow down anytime soon — organizations need to be up to speed about changing regulatory compliance protocols to ensure they are able to safeguard critical information. 
Keep reading to learn what data compliance is, why it's important, and how to achieve it.
What Is Data Compliance?
Data compliance is the process of planning, storing, organizing, and managing data. Organizations prioritize compliance to ensure safety and prevent costly instances of fraud and abuse. 
Although companies across all verticals follow data compliance protocols, it's especially important in highly regulated industries.  
Some of the most highly regulated sectors include finance, government, and healthcare. 
Top Healthcare Compliance Regulations to Follow
Healthcare organizations must adhere to several regulatory frameworks when managing digital assets. With this in mind, here's a breakdown of some of the top regulatory protocols in healthcare today.  
Health Insurance Portability and Accountability Act (HIPAA)
HIPAA is a federal law that was signed into law in 1996 that protects sensitive patient data. More than two decades later, the law remains the single most important piece of legislation protecting patient data in the U.S. 
Accordingly, software companies catering to healthcare companies need to create platforms that align with HIPAA's strict regulatory standards to avoid fines and penalties.  
Between 2009 and 2020, the HHS Office for Civil Rights received reports indicating that 3,705 healthcare data breaches of 500 or more records occurred. This resulted in the loss, exposure, theft, or disclosure of over 268 million healthcare records  — impacting a whopping 81.72% of the U.S. population. 
The Health Information Technology for Economic and Clinical Health Act (HITECH)
Congress signed HITECH into law through the American Recovery and Reinvestment Act of 2009. 
The act aims to promote health information technology across the country. Additionally, HITECH increased penalties for HIPAA privacy and security violations. Penalties typically range from $100 to $50,000 per incident. HITECH also sets a maximum penalty of $1.5 million. 
Chain of Custody
When a person or company obtains a document or has access to it, that individual becomes part of a chain of custody.  
In the healthcare industry, chain of custody applies to physical documents and electronic medical records. For example, a patient medical assessment may flow from a home health aid to an office administrator into a central system. After that, another doctor may access the electronic file when reviewing the patient's status. Thus, the doctor becomes part of the chain of custody.  
HIPAA has specific regulations governing chain of custody compliance. Some examples include providing lockable consoles for documents, training personnel, and providing a certificate of destruction after shredding documents. 
General Data Protection Regulation (GDPR)
Another key framework is the GDPR. This law impacts any organization that collects or processes data from individuals inside of the European Union (EU). It applies to all industries, including healthcare. 
The highest penalty you can face from a GDPR violation is now 4% of global turnover, or $22.4 million. 
U

.S. State Privacy Laws 
The U.S. currently lacks a federal privacy law. As a result, states are now implementing their own privacy laws to protect consumer data.  
California Consumer Privacy Act (CCPA)
Shortly after the EU rolled out the GDPR, California followed up with the California Consumer Privacy Act (CCPA). This remains the strictest data protection law in the U.S.  
The maximum penalty for a CCPA violation is $2,200 for every unintentional act. Intentional violations lead to fines of $7,500.  
Virginia Consumer Data Protection Act (VCDPA)
Virginia was the second U.S. state that passed a data privacy law. This took place in March 2021.  
 The VCDPA can produce penalties of up to $7,500 per violation.  
Colorado Privacy Act (CPA)
Colorado passed the Colorado Privacy Act (CPA) in July 2021.  
The CPA has more severe penalties than Virginia and California. Under the CPA, each violation carries a maximum penalty of $20,000.  
Payment Card Industry Data Security Standard (PCI DSS)
Many healthcare providers have to keep user credit card data on file to process transactions. 
The Payment Card Industry Data Security Standard (PCI DSS) requires organizations to keep user data confidential, ensuring smooth end-to-end handling and processing.  PCI DSS violations can lead to violations of up to $100,000.  
Why Is Data Compliance Important in Healthcare?
As the above regulations show, data compliance violations can lead to significant fines for healthcare agencies. Serious HIPAA violations can also lead to loss or suspension of medical license. 
By the same token, companies that produce and distribute software need to be especially careful about data compliance. When a piece of software violates a data compliance rule like HIPAA or GDPR, it can impact an entire supply chain. This can create a domino effect, impacting hundreds or thousands of companies.  
For a healthcare software vendor, a data compliance violation can generate significant reputational harm and financial loss. Violations lead to brand damage and lawsuits, making it very difficult to regain customer trust.  
Tips for Ensuring Data Compliance in Healthcare
Now that you have a better idea of why data compliance in healthcare is critical, let's take a look at some specific steps you can take to ensure sensitive data stays safe. 
1. Automate Data Compliance Reporting 
Data sheets provide an easy way to outline software performance and summarize regulatory requirements during audits. Consider using a data compliance suite to automate data compliance reporting during code builds, giving you peace of mind.  
2. Use Compliant Cloud Infrastructure 
If you're using the cloud, you must make sure all data — including website information, cookies, and PII — live on compliant infrastructure.  
Most large-scale cloud services like Google Public Cloud, Amazon Web Services, and Microsoft Azure offer healthcare-specific services. Still, it's critical to check with the provider in advance to ensure it meets your specific guidelines. 
3. Protect All PII When Working With Test Data 
If your test data contains personally identifiable information (PII), it's critical to ensure regulatory compliance. For example, you have to use data masking to keep confidential information secure. You might also want to look into synthetic data that isn't tied to any real person. 
Enov8's Approach to Data Compliance
Healthcare companies face a variety of challenges when managing data and ensuring compliance. The regulatory landscape changes often, with new rules and penalties constantly emerging. Data itself is complex and full of hidden risks.  
One of the best ways to reduce risk is to deploy a purpose-built DataOps platform for compliance and test management.  
For example, Enov8 offers the Data Compliance Suite, a robust platform that uses automated intelligence for deep visibility across your entire data ecosystem. Using these tools, you can easily discover where data security holes exist and automatically fix them to prevent issues from occurring again. 
Oftentimes, companies wait too long to remediate data compliance issues. It's common for an organization to wait for a breach or violation to occur and then take action to fix the situation.  
Don't make this mistake; you'll only end up regretting it.  
To experience Enov8's approach to data compliance, check out the Data Compliance Suite and start protecting your critical data today. 
Post Author
This post was written by Justin Reynolds. Justin is a freelance writer who enjoys telling stories about how technology, science, and creativity can help workers be more productive. In his spare time, he likes seeing or playing live music, hiking, and traveling.
​
December,  2023 by Jane Temov. Author Jane Temov Jane Temov is an IT Environments Evangelist at Enov8, specializing in IT and Test Environment Management, Test Data Management, Data Security, Disaster Recovery, Release Management, Service Resilience,...