A core part of managing your IT & Test environments is the management of your systems information & data and the streamlining of these operations. This can be achieved by leveraging "best of breed" tools that will support key data activities like Fabrication, Extraction, Transformation (Subsetting & Privatization) and Load.
Leveraging Data Automation as part of your Test Environment Management strategy aligning to the 
TEMMI #6.
With Enov8 you can integrate seamlessly to all your favourite information & data tools through our single unified interface. A solution that allows you to connect your data automation & methods to your existing environment configuration items and have them scheduled or invoked on demand.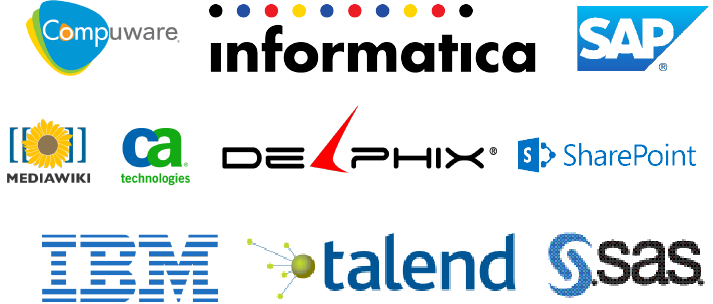 Just some of the many Data tools we can integrate with:
CA Grid Tools
Compuware File Aid
Delphix Engine
Enov8 DataView
Informatica
IBM DataStage & Optim
SAS Data Integration
Studio
SAP TDMS
SharePoint
Talend
Wiki
For a full list of tools we integrate with, go
here
.
03JUNE, 2022 by Niall Crawford & Carlos "Kami" Maldonado. Modified by Eric Goebelbecker.DevOps at scale is what we call the process of implementing DevOps culture at big, structured companies. Although the DevOps term was back in 2009, most organizations still...