Solutions for Transformation & Migration Managers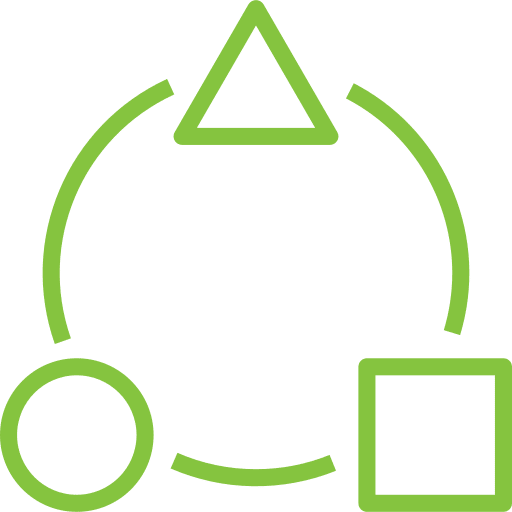 OBJECTIVE
Needs of a Transformation Manager / Migration Manager
The role of the Transformation Management (including Migration Management) is to help the organization transform IT. This is achieved by understanding where you are today, defining where you are going tomorrow, and ultimately managing the process of getting there. A non-trivial task when one considers the complexity of one's IT environments & the underlying operations. As such, it is important to have complete visibility across one's landscape and across one's timelines.
The objectives of transformation are often constrained by lack of timely & accurate information – typically leading to mistakes, delivery delays, and failure.
SOLUTION
To address the needs of Transformation Management there is a need to embrace "Enterprise IT Intelligence" and ultimately move away from existing silo-based thinking and silo-based methods & tools that inhibit one's ability to gather end-to-end data, effectively track progress and make timely decisions.
The enov8 platform is a complete "Enterprise IT Intelligence" framework that overarches your existing IT fabric and automatically brings the real-time information together in such a way that it centralises & simplifies your analysis, blueprinting, planning, implementation collaboration, and execution.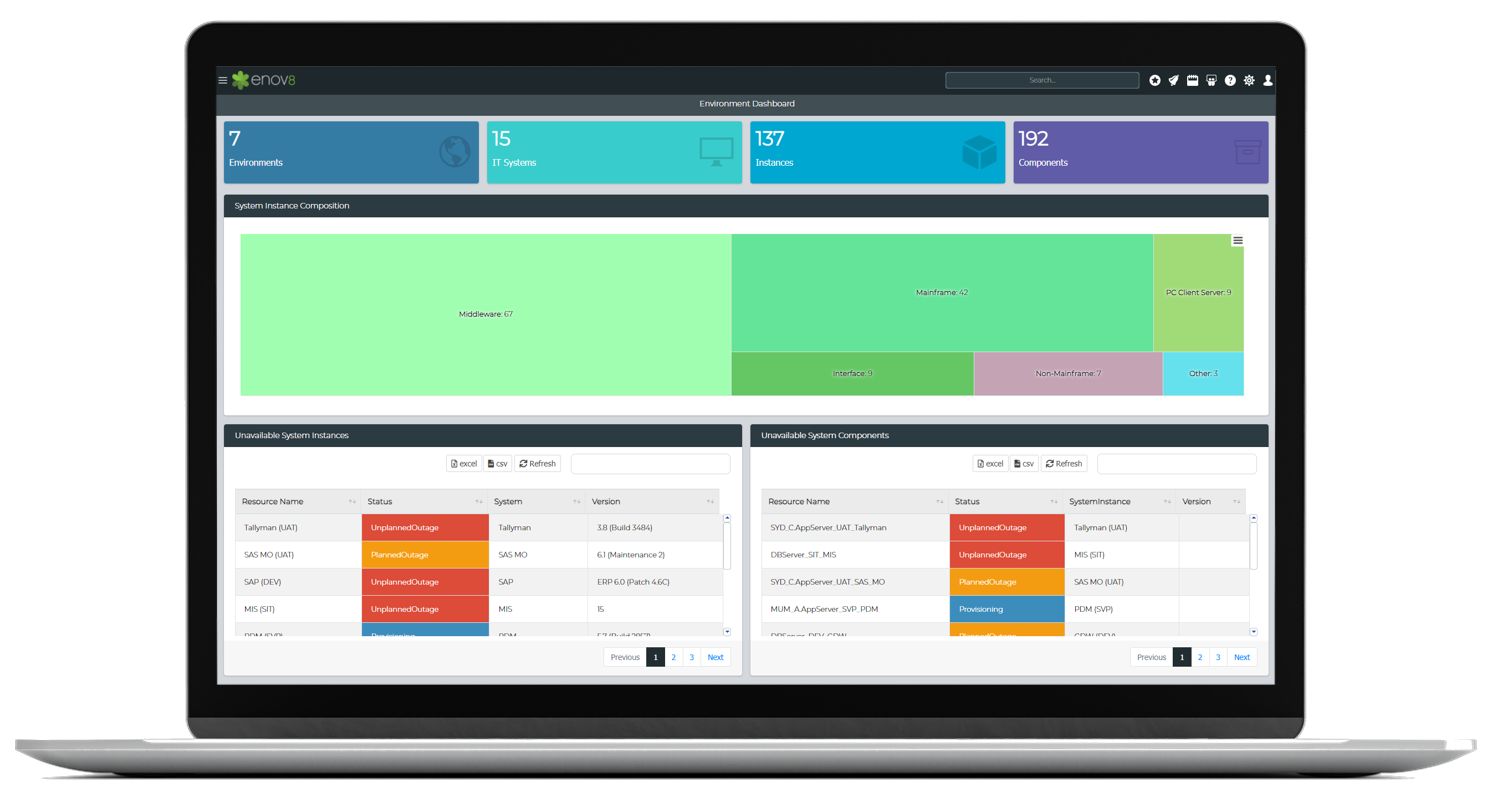 Understanding your IT landscape is necessary before you embark on transformational activities. Enov8 has advanced knowledge management & cross-platform (e.g. CMDB, DevOps, eAM, ITSM & PPM) integration feature that provide detailed mappings of all key business & IT elements and promotes effective decision making, change prioritisation and ultimately solution sizing.
Define future state of transformed landscape
Use Enov8 to design blueprints of what the future organization environments and applications will look like. And compare with historical, existing or future footprints.
Transformational / migration planning
For large transformational engagements, like cloud migrations, it is necessary to have effective planning, coordination & orchestration management methods. Use enov8 to scope the overarching transformation portfolio, divide and conquer with Transformational Release Sprints, direct key operations and track holistic & granular activity.
Define Implementation Operations
Leverage enov8 implementation runbooks to define and direct transformational / migration operations down to atomic steps and track progress.
Transformation Testing / Quality Assurance
Ensure completed activities / migrations are effectively tested by using enov8 "health-check" runbooks and out-of-the box lean synthetics (system test automation).
Transformation / Migration status accounting and reporting
Use the enov8 platform to capture and analyse all the relevant information & metrics relevant to your transformation / migration. Analyse the details from different perspectives e.g. Portfolios, Releases (Sprints), Systems, Teams and share that information with team members and stakeholders.