Solutions for DC Migration & Cutover Planning Managers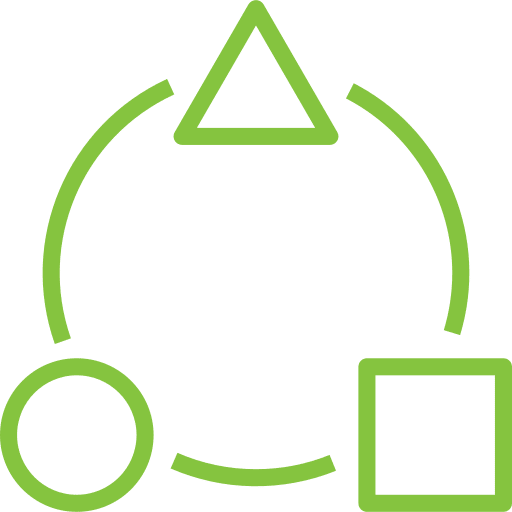 OBJECTIVE
Needs of a Data Center Migration & Cutover Planning Manager:
The Data Center Migration & Cutover Planning Manager is vital for seamless IT transitions. This role focuses on orchestrating smooth data center migrations and cutover events while minimizing risks. Managing teams, dependencies, and data integrity are key challenges. Enov8's specialized tools offer comprehensive planning, resource management, real-time tracking, and risk mitigation.
Enov8 empowers Data Center Migration & Cutover Planning Managers with tools to visualize dependencies, coordinate teams, monitor progress, and ensure data security. It's the solution for successful data center transitions, minimizing disruptions and optimizing outcomes.
SOLUTION
By utilizing Enov8's capabilities, the Data Center Migration & Cutover Planning Manager gains a powerful toolkit for success. This encompasses visualizing and mapping intricate dependencies among systems, applications, and services to strategize a seamless migration path. Effective coordination of tasks and activities across cross-functional teams is enabled, fostering collaboration and minimizing the risks associated with large-scale transitions. Real-time monitoring of progress ensures proactive decision-making, while maintaining the integrity and security of critical data remains at the forefront. With Enov8's support, organizations can confidently navigate the complexities of data center migrations and cutover events, safeguarding operational continuity and achieving successful outcomes.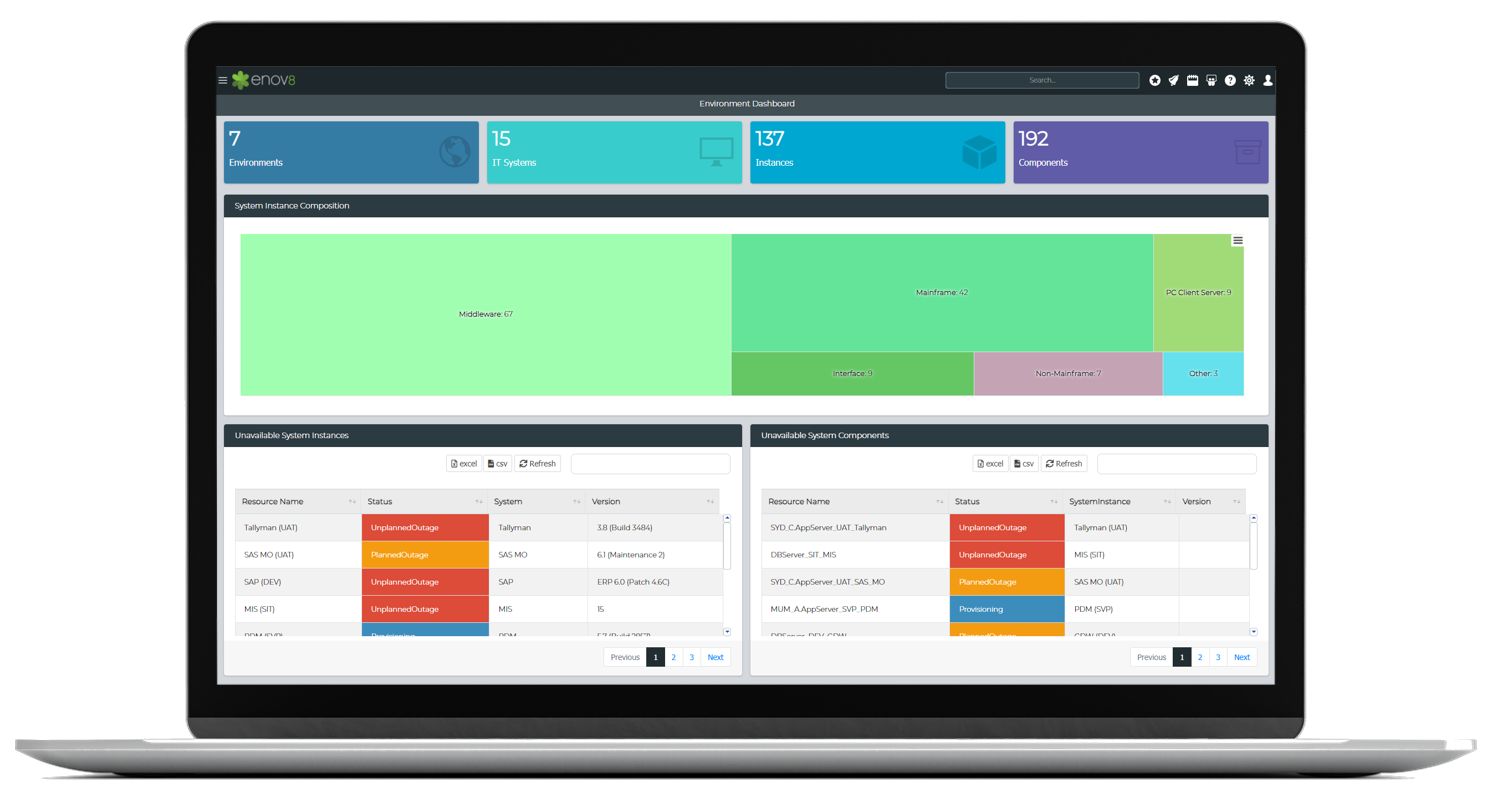 Understanding your IT landscape is necessary before you embark on transformational activities. Enov8 has advanced knowledge management & cross-platform (e.g. CMDB, DevOps, eAM, ITSM & PPM) integration feature that provide detailed mappings of all key business & IT elements and promotes effective decision making, change prioritisation and ultimately solution sizing.
Define future state of transformed landscape
Use Enov8 to design blueprints of what the future organization environments and applications will look like. And compare with historical, existing or future footprints.
Transformational / migration planning
For large transformational engagements, like cloud migrations, it is necessary to have effective planning, coordination & orchestration management methods. Use enov8 to scope the overarching transformation portfolio, divide and conquer with Transformational Release Sprints, direct key operations and track holistic & granular activity.
Define Implementation Operations
Leverage enov8 implementation plans and operational runbooks to define and direct transformational / migration operations down to atomic steps and track progress.
Transformation Testing / Quality Assurance
Ensure completed activities / migrations are effectively tested by using enov8 "health-check" runbooks and out-of-the box lean synthetics (system test automation).
Transformation / Migration status accounting and reporting
Use the enov8 platform to capture and analyse all the relevant information & metrics relevant to your transformation / migration. Analyse the details from different perspectives e.g. Portfolios, Releases (Sprints), Systems, Teams and share that information with team members and stakeholders.