Solutions for DevOps Leaders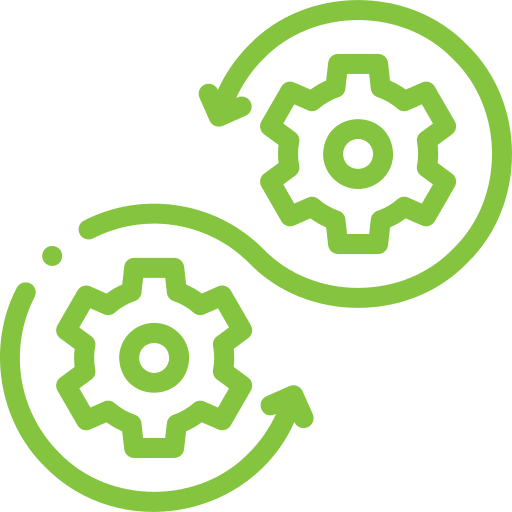 OBJECTIVE
Needs of the Enterprise DevOps Leader
The role of the "Enterprise" DevOps Leader is to ensure that the organization's various DevOps teams can come together and work at "scale" as and when is necessary and ultimately avoid or minimise typical cross-team integration phase challenges & consequent project delays.
The key objectives of Enterprise DevOps Leadership are invariably challenged by the facts that most DevOps teams (or tribes) wish to work in isolation, use their own unique methods and tools (which invariably don't integrate with other teams), and avoid anything close to "executive level reporting".
SOLUTION
To address the needs of DevOps at Scale there is a need to establish a framework that allows all DevOps Teams, independent of project or division, to adopt & share a "basic set" of best practices that uplifts transparency, simplifies collaboration and supports enterprise level (or portfolio level) decision making.
The enov8 platform is an "Enterprise IT Intelligence" solution that sits holistically across your IT & DevOps landscape i.e. Development Teams, Operations Teams, Test Teams, Applications, Data, Infrastructure, Processes & Tools – bringing the information together to improve analysis, decision making and execution (both faster & cheaper).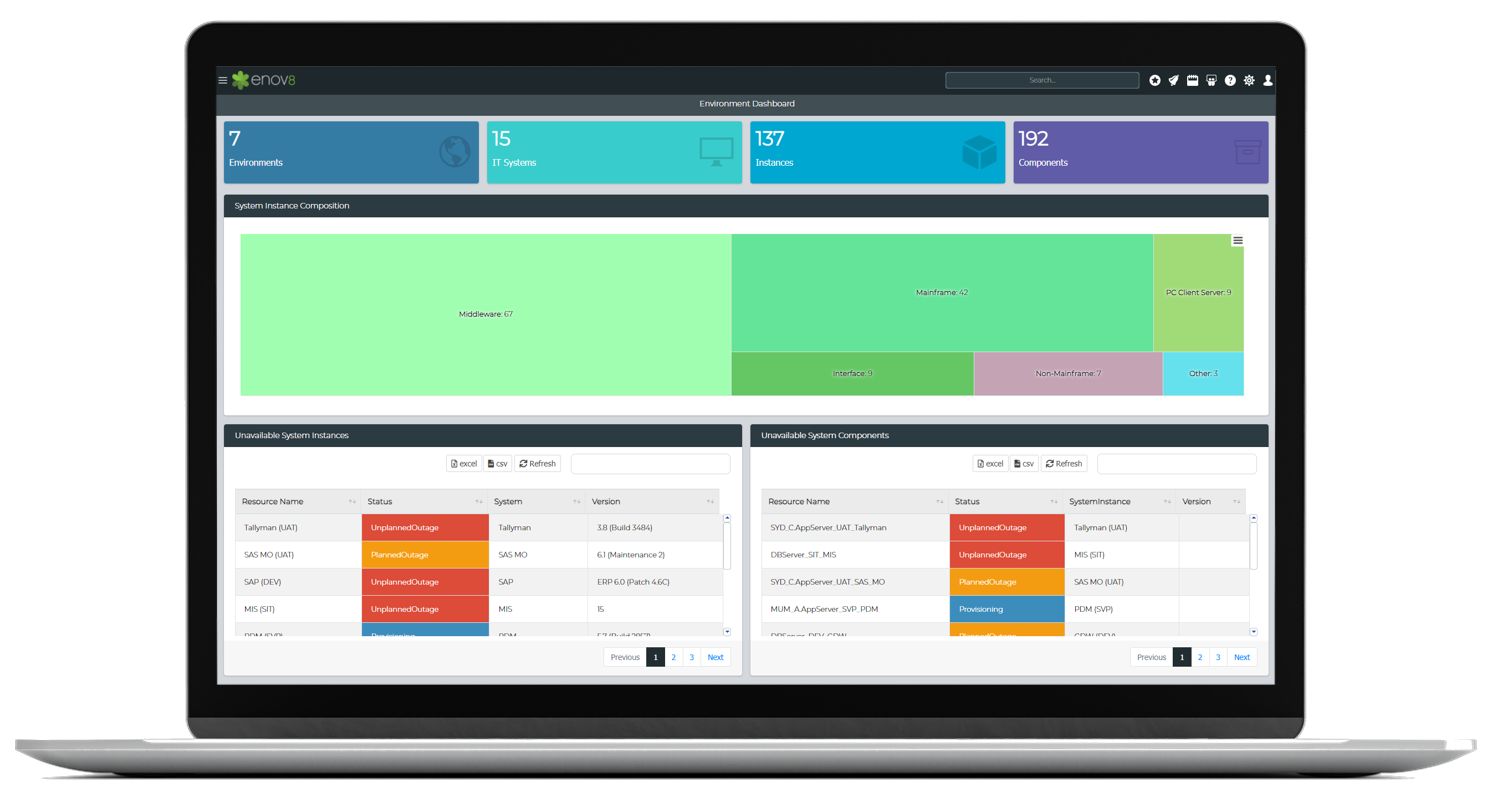 Understanding big picture enterprise architecture & processes
Enov8 has advanced knowledge management features that provides detailed & real-time mapping of all your IT and Business elements and relationships.
Understand how your Applications, Data, Infrastructure, People, Process, Operations & Tools hang together.
Ensuring effective collaboration and delivery at scale i.e. across project and business units
Use enov8 to share "cross team" information like environment topology, system demand, key events (changes, incidents, releases), system health and scheduled activities.
Alignment of releases and key activity through agile portfolio release planning and coordination
Enov8 allows you to Implement Release "Milestones & Gates" that each team must follow to ensure success of entire operation. Use the platform to track progress, communicate to stakeholders, identify slippage and ensure proactive and timely remediation.
Ensuring key operations are documented (avoiding technical debt and vendor "lock-in"), reliable and streamlined
Enov8 ensures your DEVOPS operations are captured, standardized and shared using visual runbooks (styled on Kanban boards) and streamlined through integration with your favourite automated build and deployment tools.
Managing cross team and system resources 'demand and contentions'
Enov8 helps the organization understand & manage demand and contention through "Out of Box" Project Demand Capture and Test Phase Booking Mechanisms. Ultimately supporting proactive operations and environment readiness.
Aggregation of 'IT Intelligence' (the data that matters) to support stakeholder decision making and corporate IT optimization
Use enov8 "release dashboards" to facilitate collaboration and decision making. Share relevant information to the stakeholders, release managers, project managers, environment managers and the operations staff.
Use the enov8 platform to capture and analyse all the relevant information & performance metrics relevant to your operations. Analyse it from different perspectives e.g. Systems, Projects, Teams and use that information to understand behaviour and opportunities to improve.